HugePOD About Us
Boost your business with help from 150+ team members
Before launching HugePOD in 2021, we had five years of experience in the OEM & ODM industry. We built a global network of diverse manufacturers and developed a flexible fashion supply chain for world-class retailers including Steve Madden, Forever New, Landmark, SHEIN, among others. Now, with 150+ team members and offices on three continents, we have the expertise to boost your business.
Grow with sustainability mindset
In 2021 HugePOD launched a sustainable packaging initiative with a pledge to use only eco-friendly recycled materials. In February 2022, we launched a new eco-friendly collection which uses 29% biodegradable viscose rayon fibers made from fully bio-based materials. Our goal is to make on-demand print a norm, to waste less, save more, and protect our planet any way we can.
Timeline
2016-2018 Started first of several OEM labels, developing a flexible fashion supply chain for top retailers including Steve Madden, Next, Boohoo, Tiger Mist, I.AM.GIA and Forever New 08/2018 $2M angel round funding led by XVC Venture Capital
03/2019 $3M pre-A round funding from Source Code Capital and ZhenFund
07/2019 $5M Series A funding led by Yilian Capital 09/2020 Launched POPSHOWROOM beta: ODM fashion for all 11/2020 $40M Series B funding led by Joyy Inc.
03/2021 Created our Artificial Intelligence Center to increase supply chain flexibility and efficiency 09/2021 Rebranded to HugePOD and launched our Shopify app 11/2021 Sustainable packaging initiative launched with eco-friendly recycled materials 02/2022 Launched new eco-friendly collections
Our qualifications
We are: ISO 9001:2015, ISO 14001 practitioner Smeta (Sedex Members Ethical Trade Audit) standard keeper BSCI (Business Social Compliance Initiative) certified And we implement AQL(Acceptable Quality Limit) 2.5 Quality Control
Where are we located
Our offices spaces span throughout the globe.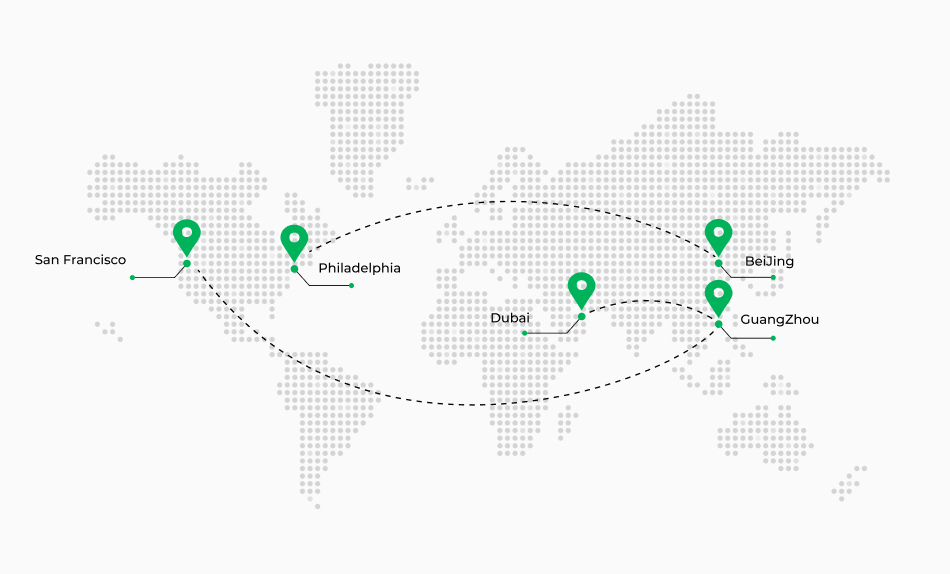 San Francisco · Philadelphia · Dubai · Beijing · Guangzhou
Media Report
Sourcing Journal Up Close: In Conversation with HugePod Founder Joe Zhou