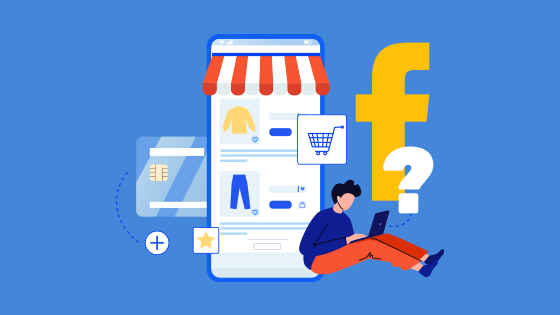 Start the journey of selling customized products on Facebook® shops!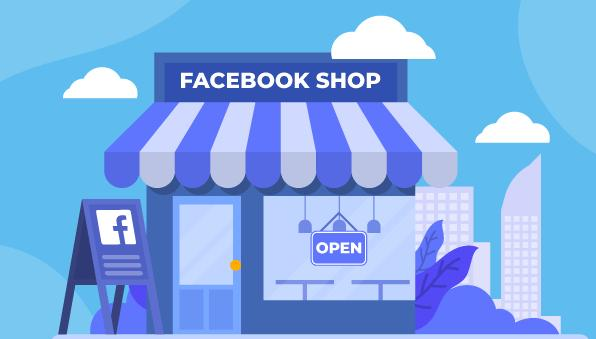 Turn likes into sales with Facebook® Shops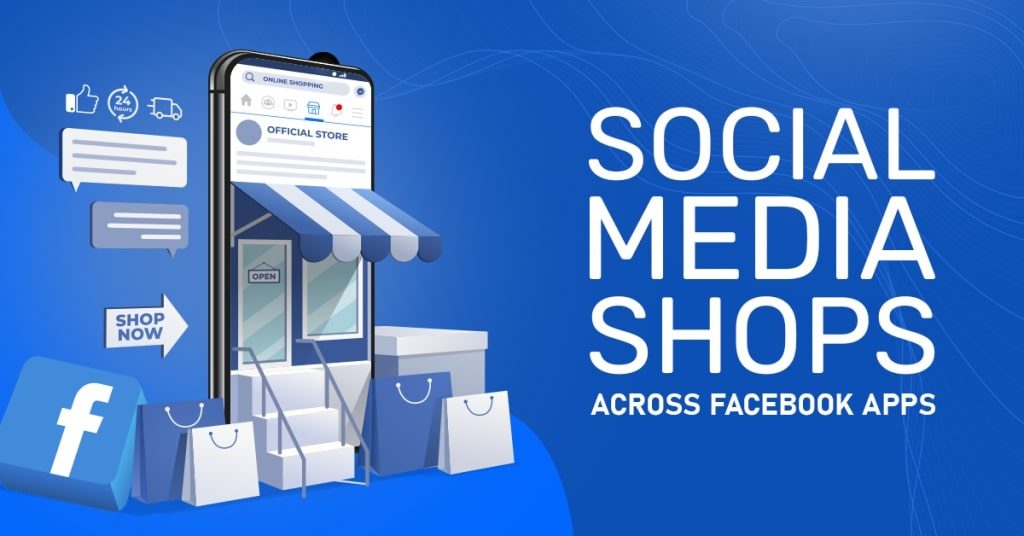 Content that sells Your social media and store become one—products in your social media posts are now more accessible to your followers.

Customer crowd Reach millions of shoppers on one of the world's biggest social media platforms.

Powerful ad tools Promote your Facebook Shop to both newcomers and loyal customers with targeted ads.
How to set up a shop on Facebook® with print-on-demand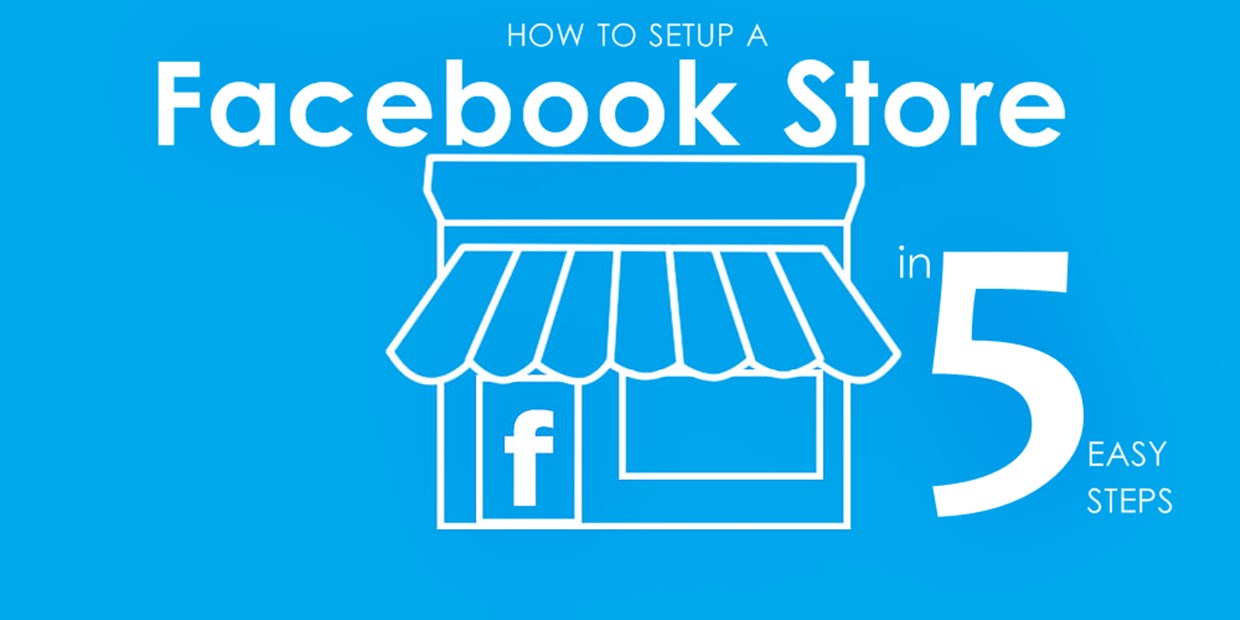 Sign up to HugePOD Start your HugePOD account for free
Create an online store with an ecommerce platform Facebook Shops is supported by BigCommerce, Shopify, and ShipStation
Connect your store to HugePOD Integrate HugePOD with your store and add products to your catalog
Connect your store to Facebook Shops Sync your online store with your Facebook Page
Start selling Use Facebook to promote your store and connect with your customers
Connect your store to Facebook® Shops! Get started >>>
Customize and sell products on Facebook®
Build your catalog with 300+ different customizable products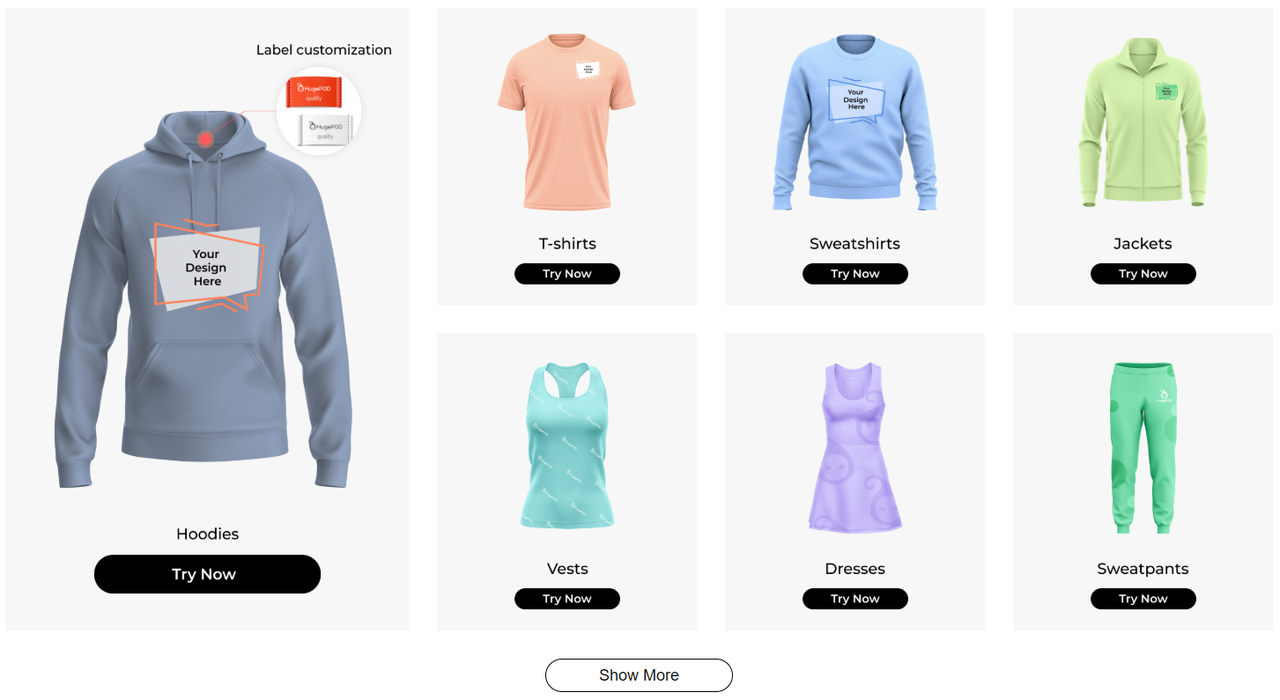 Why start selling on Facebook® with HugePOD
Automatic order fulfillment We fulfill, pack, and ship your customers' orders automatically while you manage your business and marketing

Integrations with Facebook-friendly platforms We integrate with Shopify, BigCommerce —all supported by the Facebook® Shops feature

No order minimums Whether you've already established a large customer base or are still working to get your first order, there are no order volume limits

Worldwide shipping Reach your Facebook followers across the globe

Easy-to-use design tool Our design tool will help you design products in a matter of minutes

Free setup Signing up for HugePOD and setting up a Facebook® Shop is completely free
Ready to begin your social commerce journey on Facebook®? Let's go! Get started >>>
Frequently asked questions
Are Facebook® Shops free? Yes, you can create your Facebook® Shop for free. If you're using an ecommerce platform to integrate with Facebook®, subscription and other fees for that platform still apply.
Can I start a Facebook® Shop outside the US? Yes, you can. However, the option to manage order payments all within Facebook® is currently only available to US-based stores.
What ecommerce platforms are supported by Facebook® Shops? You can integrate your Facebook® Shop with Shopify, BigCommerce, ChannelAdvisor, CommerceHub, Quipt, ShipStation, and Zentail. Feel free to contact us whenever you need help! >>>
View other related content