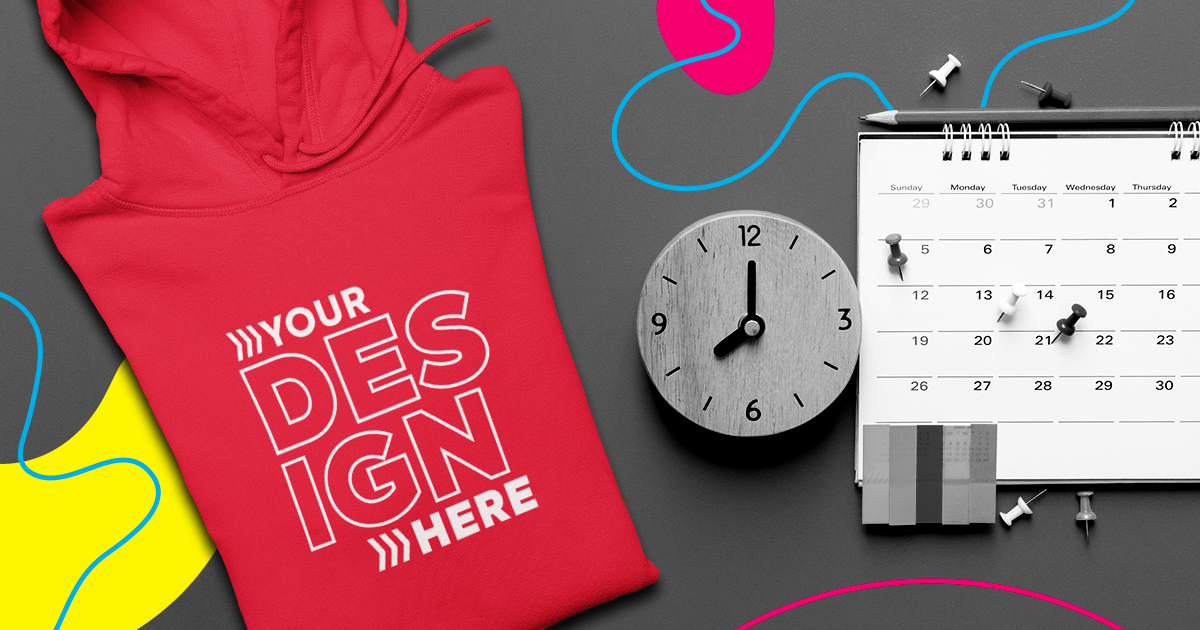 2022 Marketing guidance calendar
Why do you need a social media marketing calendar?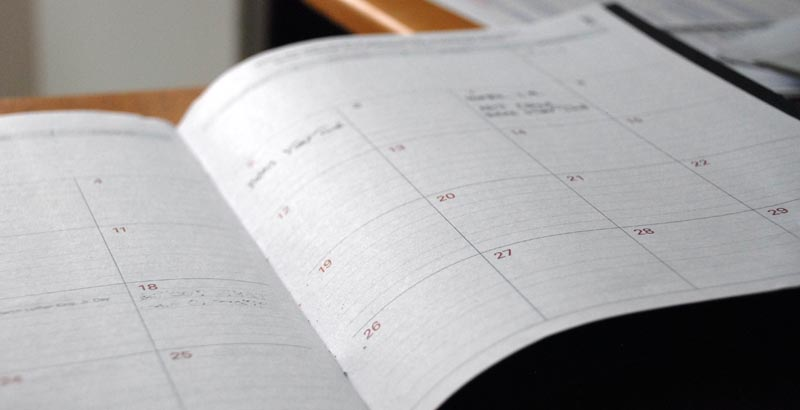 With over 3 billion people using social media worldwide, social media channels are the go-to place to promote your brand. Regular posting brings more awareness and a continued buzz to your brand. You can choose the celebrations that match your sales marketing choices. The major holiday shopping season typically runs from Black Friday through Christmas, but vendors should not overlook other holidays throughout the year. The holidays are the perfect time to convert first-time buyers, re-engage inactive subscribers, and generate more revenue from your core audience. With the right holiday campaigns, you can increase customer engagement and boost sales throughout the year. To save you time, we've put together a list of e-commerce holidays and holidays throughout the year to help you expand your business.
Important holidays in 2022
January
New Year's Day, January 1
Target audience: customers around the world New Year's Day is a fresh start. For the first week of the new year, build your marketing campaigns around New Year's resolutions, bucket lists, and 30-day challenges.
Science Fiction Day, January 2
Target audience: Fans of the Sci-Fi genre, books, movies, games, and comics This is the day to celebrate Star Wars, Jurassic Park, Dr. Who, and other science fiction works. Engage with your audience by asking them to share favorite scenes from their top sci-fi books or movies, and give discounts to the most creative respondents.
Get to Know Your Customers Day, January 20
Target audience: you (surprise!) There's no day better to get to know your customers than, well, Get to Know Your Customers Day. It's held annually on the third Thursday of each quarter. Instead of communicating with your customers through offers and promos, let them take the stage. Create Q&A sessions on social media, listen to their needs and wants, and make them feel valued.
National Compliment Day, January 24
Target audience: everyone Kick off this kindness-infused unofficial holiday by saying thank you to your wonderful customers and perhaps offering them some positive designs.
National Spouse's Day, January 26
Target audience: couples Besides Valentine's Day, National Spouse's Day is the only other public holiday that reminds couples to appreciate one another by giving each other flowers, gifts, and their time. Remind your customers to surprise their loved ones on this special day, and promote your products as gifts for the occasion.
Australia Day, January 26
Target audience: Australians Australia Day celebrates the achievements of Australia throughout history. On this day, many Australians will enjoy BBQs, attend parades, performances, fireworks, and join various contests. Mark this day on your holiday calendar, and show love to your Australian audience by creating special Australia Day offers.
Grammy Awards, January 31
Target audience: music lovers The Grammy Awards are a global music event that celebrates musical achievements of the past year. This year it's happening for the 64th time! The Grammys are a great opportunity to connect with your audience and grow brand recognition. Start a conversation with your customers about who's going to win in certain categories or even run a little giveaway.
February
Black History Month, throughout February
Target audience: people around the world Black History Month originated in the US to commemorate achievements by African-Americans in US history, but currently, it's celebrated all over the world. Use this month to show some love and support to your customers.
Chinese New Year, February 1
Target audience: the East Asian and the Southeast Asian communities. People around the world who follow the Chinese zodiac The Chinese New Year is a festival that begins on the second new moon after the winter solstice and ends on the full moon 15 days later. The festival marks the start of the new year, and each year is assigned one of the 12 traditional zodiac animals. 2022 is the year of the tiger, and that's something you can incorporate into your marketing campaigns.
Groundhog Day, February 2
Target audience: people in the US and Canada According to this tradition, on February 2, groundhogs wake from their winter slumber to peek out of their burrow. If the groundhogs see their shadow, they go back inside, which predicts 6 more weeks of winter. If they don't—spring will come early. Even though Groundhog Day isn't an official holiday, it's a good opportunity to run fun promotions in your store.
Winter Olympics, February 4–20
Target audience: sports enthusiasts One of the biggest multi-sport events in the world, the XXIV Winter Olympic Games are sure to attract vast audiences of sports enthusiasts and supporters. Engage with your customers on social media and ask them about their favorite disciplines, or launch some fresh sportswear to make cheering more fun.
Super Bowl LVI, February 13
Target audience: National Football League (NFL) fans The Super Bowl is the culmination of the NFL season. For many, the annual championship game is the sporting event of the year. 1 in 4 Americans say the day after Super Bowl should be declared a national holiday. You don't have to sell football-related products to target this event. Play around with the theme—share social media photos, offer a discount code, or let your audience know which team you're rooting for. Note: the NFL has trademarked the term "Super Bowl" but you can call it "the big game".
National Pizza Day, February 9
Target audience: pretty much everyone Who doesn't love pizza? If you have items in your store that are pizza-themed, this is the time to promote them. Sweatpants covered in pizza slices with extra cheese? Yes, please!
Galentine's Day, February 13
Target audience: Parks and Recreation fans Galentine's Day ("Gal" + "Valentine") is the invention of Leslie Knope from the well-known TV show "Parks and Recreation." It's an unofficial holiday for ladies to celebrate themselves, as well as other ladies. Even though Galentine's Day was created by a fictional character, it has become a part of the real world as well. The internet is full of Galentine's Day party ideas, so pick what best suits your brand values and treat your customers to a good Galentine's Day campaign or discount!
Valentine's Day, February 14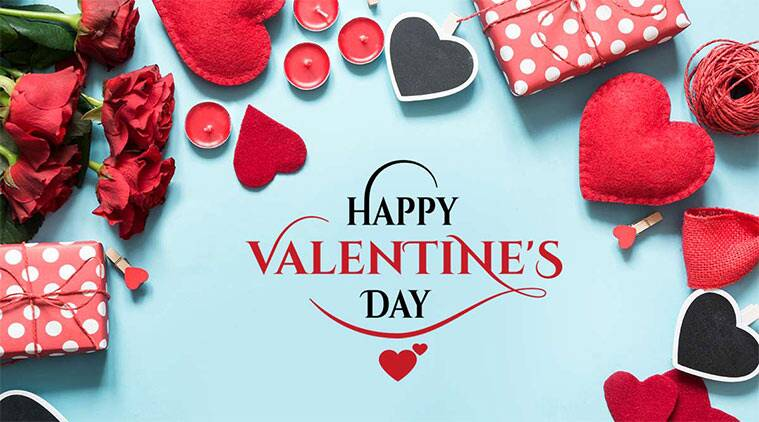 Target audience: people around the world Valentine's Day is a celebration of love and romance. And even though people usually give romantic gifts on this day, you can encourage your audience to celebrate friendships and other meaningful relationships, too. Think outside of the box when preparing this year's Valentine's Day marketing campaigns. Instead of offering yet another discount code, consider creating a Valentine's Advent calendar. Use it as a 14-day marketing campaign that celebrates all kinds of love.
Singles Awareness Day, February 15
Target audience: single people Singles Awareness Day is like Valentine's Day but for single people. This day celebrates being single, with people treating themselves and their friends. Add this date to your sales calendar and create funny, witty, or just heartwarming products for those who embrace being single.
Love Your Pet Day, February 20
Target audience: pet owners Every day is a day for loving your pet (duh!), but February 20 gives your customers an official excuse to flood social media with pictures of their cute companions. On this day, promote fun and fluffy merchandise, or run a cutest pet contest on one of your channels.
Family Day, February 21
Target audience: Canadians February 17 is Family Day in Canada. This day's a federal holiday when people celebrate the importance of family time for people and their local communities. It's not a huge spending occasion, yet it's an event you can use to communicate your brand values and celebrate by promoting mugs and blankets for a cozy night in with the family.
Presidents' Day, February 21
Target audience: Americans This federal holiday marks the birthday of the first US president, George Washington. President's Day also celebrates Abraham Lincoln, whose birthday was also in February. Create merch for your American audience and celebrate together with a marketing campaign.
National Retro Day, February 27
Target audience: anyone who enjoys feeling nostalgic Remember the days before memes, iPhone selfies, Netflix, and Spotify? What about denim overalls and vintage sweaters, worn unironically? Promote National Retro Day with some funky designs to give your customers a good, nostalgic feel for the times when heartbreak meant losing at Tetris or accidentally starving a Tamagotchi.
March
National Grammar Day, March 4
Target audience: language enthusiasts Grammar police unite! It's the one day a year when it's acceptable to correct your friends and family on their misuse of "its" and "it's". Just kidding. Sort of. Consider creating merch with grammar jokes, puns, or tips.
National Dress Day, March 6
Target audience: fashion enthusiasts If you offer dresses or any accessories in your online store, this day is definitely worth marking on your marketing calendar. Run a flash sale to generate more sales or a giveaway to raise brand awareness.
International Women's Day, March 8
Target audience: supporters of the movement International Women's Day celebrates women's equality and their contributions to the world. If this message is important to your brand, be sure to celebrate it. Tell your story, share a friendly discount, or run a charity campaign to support local or international communities.
White Day, March 14
Target audience: people in China, Hong Kong, Japan, Malaysia, South Korea, Taiwan, and Vietnam In many Asian countries, women celebrate Valentine's Day by giving chocolates and handmade gifts to their boyfriends, teammates, and friends. A month later, on March 14, the men return the gesture. On this day, online shoppers go after custom-made apparel, accessories, and jewelry. If you sell any of these, White Day is good for targeting customers (existing or potential) in Southeast Asia.
National Pi Day, March 14
Target audience: people passionate about math Not to be confused with Pie Day, Pi Day is for celebrating the mathematical constant of π. It's celebrated on March 14 (3/14) because 3, 1, and 4 are the first three digits of π. Show some love by creating a contest and offer a free product or a discount code as a prize!
St. Patrick's Day, March 17
Target audience: people of Irish descent, especially in the United Kingdom, Canada, the United States, Brazil, Argentina, Australia, and New Zealand St. Patrick's Day is a celebration of Ireland's heritage and culture that usually involves parades and festivals. On March 17, people wear shamrock-shaped accessories or anything green, really. St. Patrick's Day creates a great opportunity for marketing campaigns and allows you to tap into a $5.6 billion market. However, be cautious with your promos and don't overdo it—some think St. Patrick's Day is becoming too commercial and misrepresents the Irish.
International Day of Happiness, March 20
Target audience: everyone The International Day of Happiness was created by The General Assembly of the United Nations. This day emphasizes the relevance of happiness as a universal goal in human lives and even has its own website. To celebrate, kick off some happy discounts and ask your audience to share some cheerful stories with you in exchange for a chance to get featured on your website or social media platforms!
First Day of Spring, March 20
Target audience: people in the Northern Hemisphere This event marks the first day of astronomical spring in the Northern Hemisphere. Cheer up your sun-deprived customers with a promotion. This is also a great opportunity to draw attention to seasonal products.
Oscar Night, March 27
Target audience: film lovers The Academy Awards ceremony is one of the biggest events in the film industry. Use #Oscars2022 to talk about movies with your followers on social media, or share comments about the show to help your brand awareness.
Mother's Day, March 27
Target audience: the UK Mother's Day is widely celebrated all over the world. While the rest of the world celebrates in May, March 27 is the day the people in the UK send their mums a big bouquet of love. We should show our moms how much we appreciate all they've done for us all year round. However, on Mother's Day, moms receive an especially big thank you. Create Mother's Day cards, apparel, or lovely jewelry, and launch a Mother's Day marketing campaign—every mom deserves to know how special they are!
April
April Fools' Day, April 1
Target audience: people in the West Most people are used to being on their toes on April 1—the day of pranks and hoaxes. As a store owner, you can use this day to show your sense of humor. A joke on social media, a GIF, or a short video can be an effective way to build brand awareness and drive engagement.
National Sibling Day, April 10
Target audience: siblings Celebrated around the world, Sibling Day honors the unique relationship among siblings. Like Mother's and Father's Day, Sibling Day is perfect for spoiling your brother or sister with gifts or an invitation to spend some quality time together. It's all about tailoring your offer for the occasion. Personalized or matching items like "best brother/sister ever" or "brother/sister of the year" are perfect products to promote on this day.
National Pet Day, April 11
Target audience: animal lovers in the US Even though it's similar to Love Your Pet Day, the National Pet Day emphasizes supporting organizations that help animals in need. You can use National Pet Day as an opportunity to connect with your customers. Show the pets behind the brand or share your thoughts on why this day matters to you. You can also market pet-themed product designs for your animal-loving customers or highlight organizations you wish to support.
Easter (Holy Week), April 15–18
Target audience: countries where Easter is observed Good Friday, Holy Saturday, Easter Sunday, and Easter Monday commemorate the events leading up to the resurrection of Jesus Christ. Easter is often considered a more important Christian holiday than Christmas, and it's not as commercial. However, with every passing year, business owners invest more time in preparing spring sales around Easter, offering special deals on clothing, seasonal decor, and home goods.
Coachella Festival, April 15–24
Target audience: Music and arts lovers, people in the US The Coachella Festival is one of the biggest, most famous, and profitable music festivals in the world. Held annually in California, it gathers many talented artists. If you sell items that can be marketed for festivals like these, prepare your store and offer some hot discounts!
Get to Know Your Customers Day, April 21
Target audience: you No better day for polls and Q&As like the Get to Know Your Customers Day! This holiday is held every three months, and each date marks a time in the quarter to stay up to date with what your customers are into.
Earth Day, April 22
Target audience: people who support environmental protection April 22 marks the anniversary of the environmental movement founded in 1970. On this day, countries around the world hold events to support environmental protection. If this cause is important to you and your business, let your customers know about it. Share your thoughts, a personal story, introduce a product that supports the movement, or create a charity campaign.
Honesty Day, April 30
Target audience: people in the US Honesty Day is celebrated in the US by cherishing honesty in all relationships, personal or business. On this day, encourage your customers to share what honesty means for them, and perhaps challenge yourself to share a story of your own.
May
Mental Health Awareness Month, throughout May
Target audience: people in the US In the US, May is Mental Health Awareness Month. Engage with your customers on social media to let them know what Mental Health Awareness Month means to you. It's a sensitive yet important topic, so share your feelings and let your customers know you're there for them.
Brothers and Sisters Day, May 2
Target audience: brothers and sisters This holiday is about connecting and celebrating the special bond brothers and sisters have. Be careful not to mistake this holiday with National Sibling Day, as the Brothers and Sisters day was created to particularly celebrate the relationship between brothers and sisters. On this day, promote 2-for-1 deals, offer discounts, and ask your customers to share heartwarming stories about their brothers and sisters.
Eid al-Fitr, May 2–3
Target audience: Muslims Eid al-Fitr is a Muslim holiday celebrated around the world that marks the end of the month-long fast during Ramadan. On this day, create promotions around people coming together to enjoy meals.
Star Wars Day, May 4
Target audience: Star Wars fans If you and your audience dream about traveling to a galaxy far, far away, this is probably one of the most important ecommerce sales days to add to your holiday calendar. Kick it off with some fresh designs, Star Wars puns, or a Star Wars themed email campaign. May the 4th be with you!
Cinco de Mayo, May 5
Target audience: Mexicans, Mexican Americans Cinco de Mayo is celebrated in parts of Mexico and the United States to honor the Mexican army victory over France in 1862. May 5 is a day to celebrate the beauty of Mexico, its delicious cuisine, and rich culture. If this date is important to your target audience, with a bit of creativity, you can tailor holiday promotions to suit your business.
National Space Day, May 6
Target audience: everyone Gather your space-loving customers! The National Space Day was created to promote science, technology, engineering, and maths to inspire all of us in the pursuit of knowledge and progress. Follow in the footsteps of other brands to create hype around your products. For example, during National Space Day, use space-themed images, backgrounds, and emojis in your social media marketing.
Mother's Day, May 8
Target audience: people in the US, Canada, most European countries, Australia, New Zealand, India, China, Japan, the Philippines, and South Africa While the UK celebrates Mother's Day in March, the rest of the world does it two months later. Just like in the UK, Mother's Day is an important holiday. In fact, it's the third biggest spending holiday in the US. This year, go the extra mile and put together heart-warming campaigns that celebrate the most important women in our lives—our moms. Remember that Mother's Day isn't celebrated on the same day around the world, so do your research before running promotions.
Europe Day, May 9
Target audience: Europeans The idea for Europe Day was brought to life by Robert Schuman, former French statesman and activist. This day celebrates peace and unity in Europe, mostly through political debates and events to raise awareness about the role and history of the European Union. To celebrate, promote Europe-themed designs, or launch a free shipping campaign to Europe.
Victoria Day, May 23
Target audience: Canadians Victoria Day is a Canadian public holiday that honors Queen Victoria's birthday. Most cities in Canada mark this day with outdoor events and fireworks. Celebrate this day with your customers by offering a small discount or free shipping to Canada.
National Creativity Day, May 30
Target audience: everyone Founded in 2018, National Creativity Day is a fairly new holiday. It's about embracing creativity within oneself and others. On this sales holiday, shoot for personalization and encourage your customers to submit the craziest design ideas they can come up with. It might surprise you just how creative your customers can get.
Memorial Day, May 30
Target audience: Americans Memorial Day is a federal holiday in the United States to remember and honor the people who lost their lives serving in the United States Armed Forces. Be cautious when creating campaigns around Memorial Day. Before you post that discount code or social media update, take a moment to re-evaluate the tone and nature of your promotion.
National Smile Day, May 31
Target audience: people around the world A smile is the best accessory to wear on this day! It's a good day for a selfie contest—encourage your customers to combine their smile with your products. #nationalsmileday
June
Pride Month, throughout June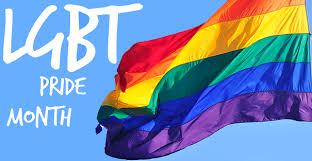 Target audience: the LGBTQ+ community and its supporters June is recognized as Pride Month all over the world. It's an especially good time for kindness and inclusivity marketing campaigns.
World Environment Day, June 5
Target audience: people passionate about saving the environment The United Nations created World Environment Day to motivate businesses, governments, celebrities, and citizens to pay closer attention to current environmental issues. If your brand is environmentally conscious, this is a fitting time to promote eco-friendly products.
Best Friends Day, June 8
Target audience: friends around the world There's no clear history behind Best Friend Day, but that doesn't stop the world from marking the occasion, and people celebrating their friends. A picnic in the park, a chat over coffee, or engraved "BFFs forever" jewelry are only a few ways your customers can surprise their besties.
International Children's Day, June 13
Target audience: everyone International Children's Day is all about protecting children's rights and fighting child labor. To show your support on this day, create a social media campaign and offer discounts for kid's apparel.
American Flag Day, June 14
Target audience: people in the US Flag Day commemorates the adoption of the flag of the United States and appeals to the patriotic side of all Americans. This is the time to promote and offer discounts to your customers on anything red, white, and blue.
Father's Day, June 19
Target audience: people in the US, Canada, most European countries, India, China, Japan Even though Father's Day isn't as widespread as Mother's Day, it's still an event to remember and celebrate. Like with Mother's Day, different countries celebrate Father's Day on different dates, so double-check when your target audience celebrates fatherhood.
Juneteenth, June 19
Target audience: Americans Juneteenth (also known as Freedom Day) celebrates the freedom of the last enslaved people in the US. When this date comes around, be mindful of who your target audience is and what campaigns you're running.
First Day of Summer, June 21
Target audience: people in the Northern Hemisphere June 21 marks the beginning of summer in the Northern Hemisphere. It's a great time to promote flip-flops, beach accessories, and swimwear, but pay close attention to customer segmentation—in the Southern Hemisphere, June 21 is the beginning of winter.
International Yoga Day, June 21
Target audience: yogis, fitness and wellbeing enthusiasts Yoga is a physical, mental, and spiritual practice that originated in India and took the Western world by storm. If you offer activewear or products that are related to yoga, June 21 is a day you won't want to miss.
National Selfie Day, June 21
Target audience: anyone who's into snapping a selfie Ask customers to share their selfies wearing your products, and offer the most creative one a special prize!
Glastonbury Festival, June 22–26
Target audience: party people The Glastonbury Festival 2022 is going to be a huge deal in the UK, especially since the last two were canceled because of Covid-19. Prepare your store with some festival-ready gear: fanny packs, bucket hats, t-shirts, crop tops, and other fun items to make the festival experience for your customers unforgettable!
Social Media Day, June 30
Target audience: people on social media American entertainment and tech media platform Mashable created Social Media Day to celebrate the impact of social media on the whole world. Social media helps us connect and learn, so on this day, engage with your customers by asking how they use social media, and what role it holds in their lives.
July
Canada Day, July 1
Target audience: Canadians around the world Canadian Independence Day is celebrated with country-wide events like parades, festivals, carnivals, fireworks, and maritime shows. Whether you're a Canadian yourself, or you have a customer base in Canada, July 1 is worth adding to your marketing calendar. Similarly to Victoria Day, you could treat your customers with free shipping to Canada, or offer a celebratory coupon code.
Independence Day, July 4
Target audience: Americans No other holiday brings Americans together like the 4th of July. Try livening up your June and July campaigns with some patriotic spirit. If you offer products with US-themed designs, make sure to promote them just in time for this holiday.
National Bikini Day, July 5
Target audience: people who wear bikinis Since July 5, 1946, women have been hitting the beach in bikinis. National Bikini Day marks the anniversary of the invention of this revealing two-piece bathing suit. This is a great opportunity to promote any summer marketing campaign that ties in with chilling on a nice beach towel in swimwear.
UEFA Women's Euro, July 6–31
Target audience: football enthusiasts UEFA stands for Union of European Football Associations, and this year it'll be the 13th time the championship is held for women's teams. Address your sport enthusiasts, offer sport-themed products, discount codes, or engage with your audience to learn which teams they're rooting for.
World Emoji Day, July 17
Target Audience: emoji enthusiasts These little icons are everywhere, spreading through our text messages, social media posts, and even business emails. Today, we can choose among 3,521 emojis that are expected to grow with an extra 107 new ones in 2022. If you're not doing it already, try incorporating emojis into your marketing campaigns to see if your customers prefer your brand with more emojis or not.
National Moon Day, July 20
Target audience: Americans, science enthusiasts In 1969, NASA astronaut Neil Armstrong became the first person to walk on the moon. You know the rest: one small step for man, one giant leap for humankind. Celebrate this leap with some space-themed products, like backpacks with galaxy prints, or socks with tiny astronauts on them.
Get to Know Your Customers Day, July 21
Target Audience: you and your customers Yes, it's that day of the quarter again. Reach out to your customers, find out what they expect from you, and learn how you can be the type of business they expect you to be.
International Day of Friendship, July 30
Target audience: people around the world The world has been celebrating the International Day of Friendship since 2011, when it was introduced by the United Nations. The point of this day is to remind ourselves about the universal necessity for safety, harmony, and peace in a world with never-ending challenges and struggles. Celebrate this day by promoting personalized gifts, and remind your friends how special they are!
August
The first day of school, date depends on location
Target audience: students, teachers, parents In the Northern Hemisphere, the academic year starts in August or September, and in the Southern Hemisphere, it starts in January or February. The back-to-school season is filled with exciting reunions and anticipation for the school year. Treat the students, parents, and teachers among your audience with a greeting or a special back-to-school promo.
International Cat Day, August 8
Target audience: cat moms and dads, animal rights supporters This day was created by the International Fund for Animal Welfare to raise awareness of cat adoption. No matter how tough we might think we are, all of us melt in the paws of our purring four-legged friends. If you're a cat lover, consider bringing awareness to cat adoption—perhaps your customers have considered getting a new fluffy friend?
National Lazy Day, August 10
Target audience: everyone This is a guilt-free day anyone can celebrate from their couch. Find out what your customer base does when they "do nothing" and engage with them on social media with #NationalLazyDay and #LazyDay hashtags.
Son and Daughter Day, August 11
Target audience: parents Son and Daughter Day encourages parents and guardians to pause their busy routines and spend more time with their children. If parents are a part of your target audience, motivate them to treat their children with something special from your store.
National Nonprofit Day, August 17
Target audience: non-profit organizations, volunteers August 17 is for recognizing nonprofit organizations and their meaningful work. You can use this day to raise awareness of nonprofit organizations: spotlight your favorite nonprofits on your social media, inspire your audience to take part in a nonprofit organization, and do so yourself to show your customers how responsible and socially aware your business is.
World Photography Day, August 19
Target audience: photographers, art lovers This day is about celebrating photography and all the talented photographers around the world. It's a good day for promoting wall art and encouraging your talented customers to share their art on social media.
International Dog Day, August 26
Target audience: dog lovers Dogs are a man's best friend, and they deserve their own day. They give us unconditional love, pleasant company, and sometimes make us wonder what happened to that pillow we bought last week. Are your customers dog or cat people? Engage with them to find out!
Summer Bank Holiday, August 29
Target audience: people in the UK This is a public holiday that marks the end of summer. There's a lot going on on the weekend of the Summer Bank Holiday: carnivals, dances, and parades. Celebrate the end of summer with some festive apparel or give your customers a nice discount. Note: Summer Bank Holiday is celebrated on the last Monday of August in England, Wales, and Northern Ireland, but Scotland celebrates on the first Monday of August.
September
Father's Day, September 4
Target audience: Australians While the rest of the world celebrates fatherhood on June 20, Australians mark September 4 on their calendars to send special thanks to their fathers.
Labor Day, September 5
Target audience: Americans and Canadians Labor Day celebrates the social and economic achievements of American workers. It's a federal holiday with public celebrations such as firework displays, picnics, and barbecues. Labor Day weekend is often associated with the end of summer. For many retailers and shoppers, it's time to start planning a new season's worth of outfits. Many European, Asian, Central and Southern American countries celebrate Labor Day on May 1.
National Grandparents Day, September 11
Target audience: people around the world This day celebrates the special bond between grandparents and grandchildren. On National Grandparents Day, create heartwarming gifts, like an enamel mug with a "grandpa of the year" print.
National Video Games Day, September 12
Target audience: video game enthusiasts in the US The gaming industry is one of the fastest-growing in the world, especially since the pandemic, so it's a good niche to get into right now. Use the National Video Games Day to share your taste in video games and launch merchandise for gaming fans.
National Hispanic Heritage Month, September 15–October 15
Target audience: Hispanic Americans National Hispanic Heritage Month celebrates Hispanic and Latin American cultures in America. These four weeks are especially important for showing your support and celebrating customers who are a part of these communities.
First Day of Fall, September 23
Target audience: people in the Northern Hemisphere Summer's out—First Day of Fall means pumpkin-spice everything, and yes, getting your wardrobe fall and winter-ready. If you have customers in the Northern Hemisphere, this is the time to start promoting your fall and winter apparel.
European Day of Languages, September 26
Target audience: Europeans, language enthusiasts Did you know that there are 24 different languages in the European Union? Celebrate your European customer base with a cheerful social media post and special discounts for shipping to Europe.
World Tourism Day, September 27
Target audience: traveling enthusiasts The United Nations created this holiday more than 40 years ago to celebrate the joys of traveling. Travel enthusiasts have a lot of hope for 2022. Travel restrictions are gradually lifting, but for now, traveling locally is the safest option. Engage with your customers by asking them to share their favorite travel destinations, stories, or promote products for traveling, like custom fanny packs or spacious backpacks.
Australian Football League (AFL) Grand Final, September 30
Target audience: Australians and football fans The AFL and the AFL Grand Final gathers football fans from all over the country. Show team spirit with your Australian customers by launching discounts or new sportswear.
October
World Smile Day, October 2
Target audience: people around the world Harvey Ball, a commercial artist from the US, invented the yellow smiley face. In 1999, Harley created the World Smile Foundation—a charity supporting different causes for children. The foundation created World Smile Day and is dedicated to good deeds. Harvey's yellow smiley face was used in designs for coffee mugs and bumper stickers in the early 1970s, usually in combination with "Have a nice day!" When creating smiley campaigns, remember that the World Smile Corporation has trademarked "World Smile Day."
World Teachers' Day, October 5
Target audience: people around the world We celebrate all teachers on #WorldTeachersDay. Thoughtful personalized presents will make any teacher feel appreciated for the great work they do.
World Mental Health Day, October 10
Target audience: people around the world This day is important for raising awareness and fighting social stigma around mental health issues. In some countries like Australia, the whole week is spent promoting the importance of mental well-being. Show your support by spotlighting awareness campaigns you follow, share your thoughts or stories to your audience, and ask them to join the conversation.
Bosses' Day, October 16
Target audience: anyone who's ever had a boss Celebrated on October 16, Bosses' Day is meant to strengthen the bond between employers and employees. Office gifts like posters, mugs, and t-shirts make great presents on occasions like this. Target people who are self-employed or work freelance, too—they're their own boss.
Get to Know Your Customers Day, October 20
Target audience: you 🙂 Held every three months, Get to Know Your Customers Day is a chance for you to learn what your customers' likes and needs are.
Halloween, October 31
Target audience: people in the Western world Halloween originated from an ancient Celtic festival in Ireland that marked the end of the annual harvest season and the coming of winter. Today, with its fun costumes, trick-or-treating, and festive decorations, Halloween is anything but serious. Use this day to breathe some spooky into social media campaigns, run a special promotion on costumes or decorations, or share how your brand celebrates Halloween.
November
National Native American Heritage Month, throughout November
National Native American Heritage Month is a celebration in the US to honour the culture, heritage, and contributions of Native Americans. If the US is your audience, show support. However, be mindful of the promotions you post.
Melbourne Cup, November 1
Target audience: Australians Melbourne Cup is an official holiday in Victoria, Australia when schools and many businesses are closed. On this day, Australia celebrates the most popular horse racing events. It's not just about the horses, though—this event is known for over-the-top fashion (and hats!). If the Australian market is on your radar, consider creating colorful promotions or launching festive products such as dresses, skirts, or sunny visors.
Singles' Day, November 11
Target audience: Chinese people around the world Singles' Day, or Double 11, started as a student tradition in China in the mid-1990s. On this day, single friends would spend time together eating, going to movies, and shopping. However, November 11 took an unexpected and commercial turn in 2009 when one of the biggest ecommerce companies, Alibaba, decided to run its first Singles' Day sale. Fast forward to today, Double 11 is one of China's biggest annual spending events.In 2019, Alibaba's Singles' Day sales totaled a record $38.4 billion, overthrowing any single US shopping holiday including Black Friday and Cyber Monday.
International Men's Day, November 19
Target audience: men and boys While not as commercial as Women's Day, International Men's Day celebrates the achievements of boys and men in family, work, school, and other areas of life. International Men's Day is good for promoting or adding some men's best-selling products.
Thanksgiving, November 24
Target audience: Americans Celebrated nationally, Thanksgiving originated as a harvest festival when the first pilgrims shared their food with Native Americans. Today, families and friends get together for a meal to give thanks for what they have. This day is a great time to stop for a moment and appreciate what you have. Many businesses use this day to thank customers for their loyalty.
Black Friday, November 25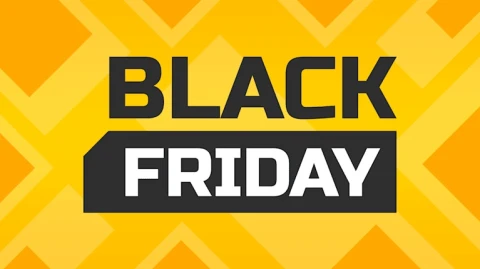 Target audience: bargain hunters, holiday shoppers Black Friday is a shopping day after Thanksgiving that is known for crazy deals and the crowds that go crazy for them. As an ecommerce business owner, you can't afford to miss Black Friday. The earlier you start preparing your Black Friday marketing campaigns, the better.
Small Business Saturday, November 26
Target audience: your target audience Created in 2010 by American Express, Small Business Saturday aims to draw attention to small business owners by encouraging customers to support local businesses rather than industry giants.If you're a small business owner, November 30 might be a great time to share the story behind your brand or your brand values and beliefs. Running special promotions is one of the ways to target Small Business Saturday too.
Cyber Monday, November 28
Target audience: bargain hunters, holiday shoppers The Monday after Black Friday, known as Cyber Monday, is the biggest online spending holiday. In recent years, people have been shopping more on Cyber Monday and retailers offer even bigger discounts than on Black Friday.
December
Green Monday, December 12
Target audience: holiday gift shoppers Green Monday is the second Monday in December and one of the busiest retail shopping days in the US. It's the day when shoppers realize they only have around 10 shipping days left before Christmas. That sense of urgency translates into online sales, as consumers rush to complete their holiday shopping lists.
Super Saturday (or Panic Saturday), December 17
Target audience: holiday gift shoppers The last Saturday before Christmas is one of the biggest shopping days of the year. Although many shoppers will head to brick-n-mortar shops, this is a great time for online retailers to offer free shipping and promote "last chance" sales.
National Free Shipping Day, December 18
Target audience: holiday gift shoppers Luke Knowles started the National Free Shipping Day in 2008. He realized that promoting free shipping and guaranteed Christmas Day delivery would encourage online shopping. The event was successful and became one of the top 10 highest-earning days in ecommerce during the holiday season that year. Join thousands of other ecommerce retailers in promoting the National Free Shipping Day and see if you get more sales!
Hanukkah, December 18–26
Target audience: Jewish community Hanukkah, also known as the Festival of Lights, is celebrated by the Jewish community and lasts 8 days and nights. If you decide to add Hanukkah to your marketing calendar, be aware that it's not related to Christmas and make sure you understand what this holiday means. Even though some families still exchange gifts, this time is more about spending quality time with your family. That said, you can use candles, decorations, and other cozy products in your promotions and campaigns.
Winter Solstice, December 21
Target audience: people in the Northern Hemisphere The Winter solstice is the darkest day of the year, so make your posts and campaigns bright and welcoming to create positive vibes. Use hashtags like #WinterSolstice, #WinterSolstice2022, and #Winter2022.
Christmas Eve and Day, December 24–25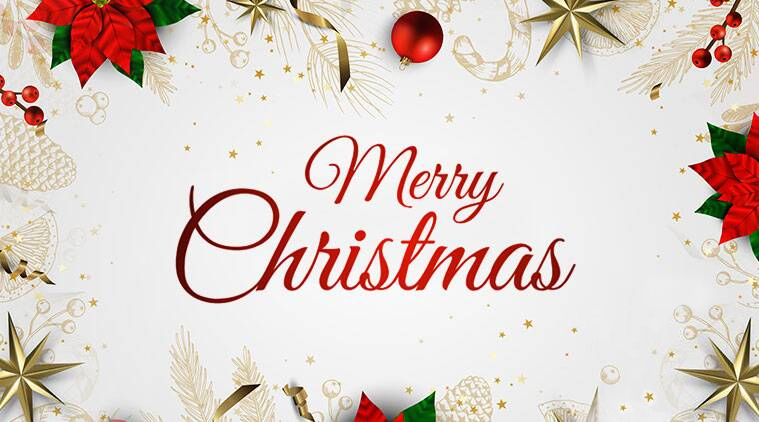 Target audience: countries where Christmas is a public holiday These dates mark a religious and cultural holiday for billions of people around the world who celebrate the birth of Jesus Christ. Christmas may be becoming more commercial every year, but it's still a family holiday, so base your marketing efforts on heart-warming ideas and wishes.
Boxing Day, December 26
Target audience: people in the UK, Canada, Australia, South Africa, and New Zealand Boxing Day is a national holiday celebrated in several countries that are historically connected to the United Kingdom. On this day, people spend time with family or friends. Some believe that Boxing Day can be traced back to medieval times. Today, it's mostly considered an extension of the Christmas holidays.
Kwanzaa, December 26–January 1
Target audience: African Americans, people in the African diaspora Kwanzaa is a 7-day holiday when families honor their African heritage. During each of the seven days, a candle is lit to recognize one of seven core values, or Nguzo Saba. On the last day of Kwanzaa, families come together and exchange gifts. The presents are usually homemade rather than store-bought. So if you want to target this holiday, build your marketing efforts around the values and beliefs of African heritage.
New Year's Eve, December 31
Target audience: people who follow the Gregorian calendar The last day of the year is usually celebrated with social gatherings and fireworks. It's also the time to show off your fanciest party outfit. Businesses send New Year's wishes to their customers, reflect on the past year, or run special promotions, usually on products that can be used in preparation of the event.
The secret of successful holiday marketing
Prepare your ads in advance
You can create your advertising channels in advance, develop your advertising strategy at least 1 month in advance, and also get more traffic through more channels (e.g. email, website design, social media, etc.)
Research your competitors
No need to copy your competitors, but do understand what they are doing for holiday marketing. If you want to create a promotion for the holidays, study what your competitors have done in the past or are doing now to not only inspire you, but also to incorporate strategies into your own ideas.
Create offers
Cater to the holiday theme and offer special promotions based on your business, which can include. "Exclusive" holiday promotions Limited-time holiday offers that create a sense of urgency Discount codes or incentives Free samples or shipping offers
What we can do for you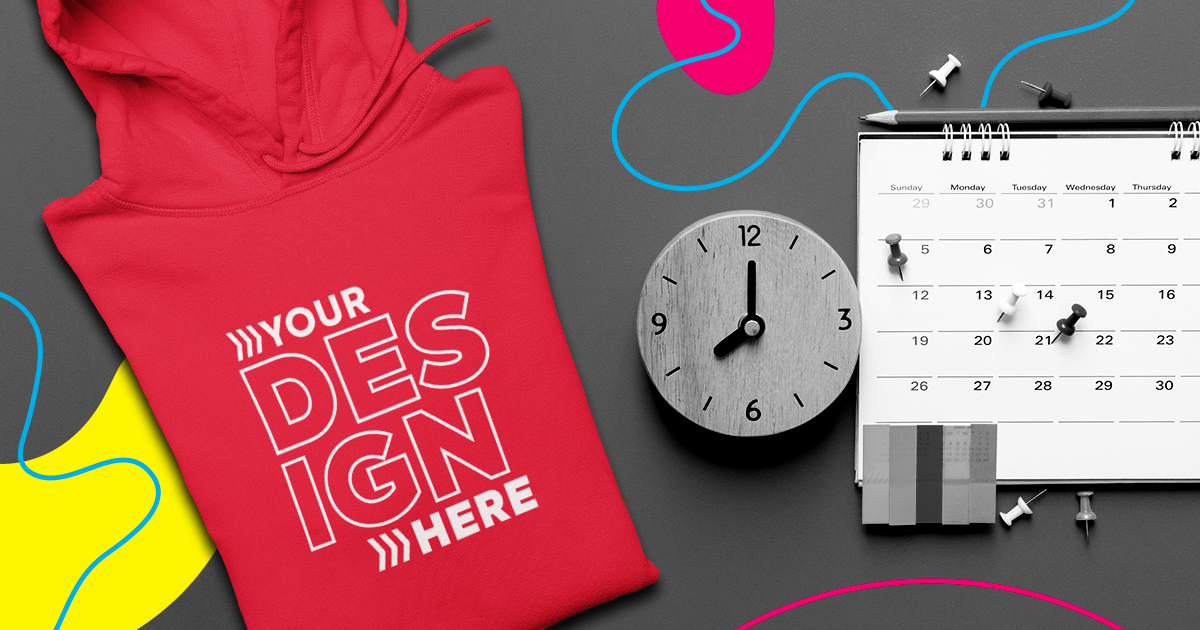 Set up your marketing calendar, please don't forget to bind our app: HugePOD to Shopify, and start expanding your business.