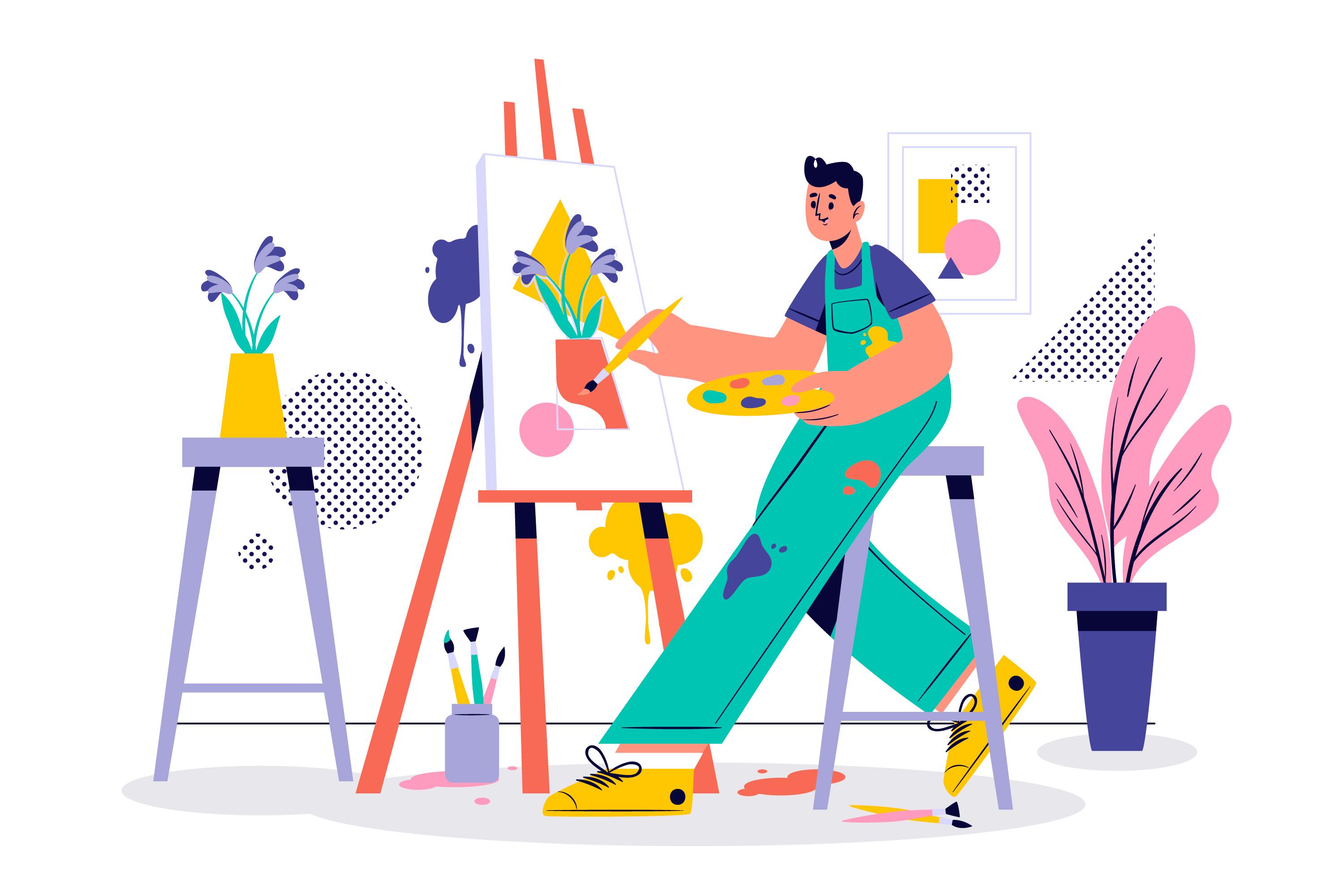 How to make your own merch online as an artist?
Artists are committed to creativity and beauty. However, it is not always easy to make your work profitable. E-commerce has changed that. With print-on-demand fashion, you don't need to take any risk.
Why print-on-demand? It's easy to make, there's no inventory risk, you can start without any cost, and you can make high profits immediately.
This article will guide you through the main steps to make your artwork profitable.
Create Print-on-Demand Merch to Sell Your Art Online
To get started, you need to find your gap in the market, target a specific audience, and customize your product to meet the needs of your audience. So how do you turn your art into saleable merch after you've identified your niche? Find out what's selling well at the moment.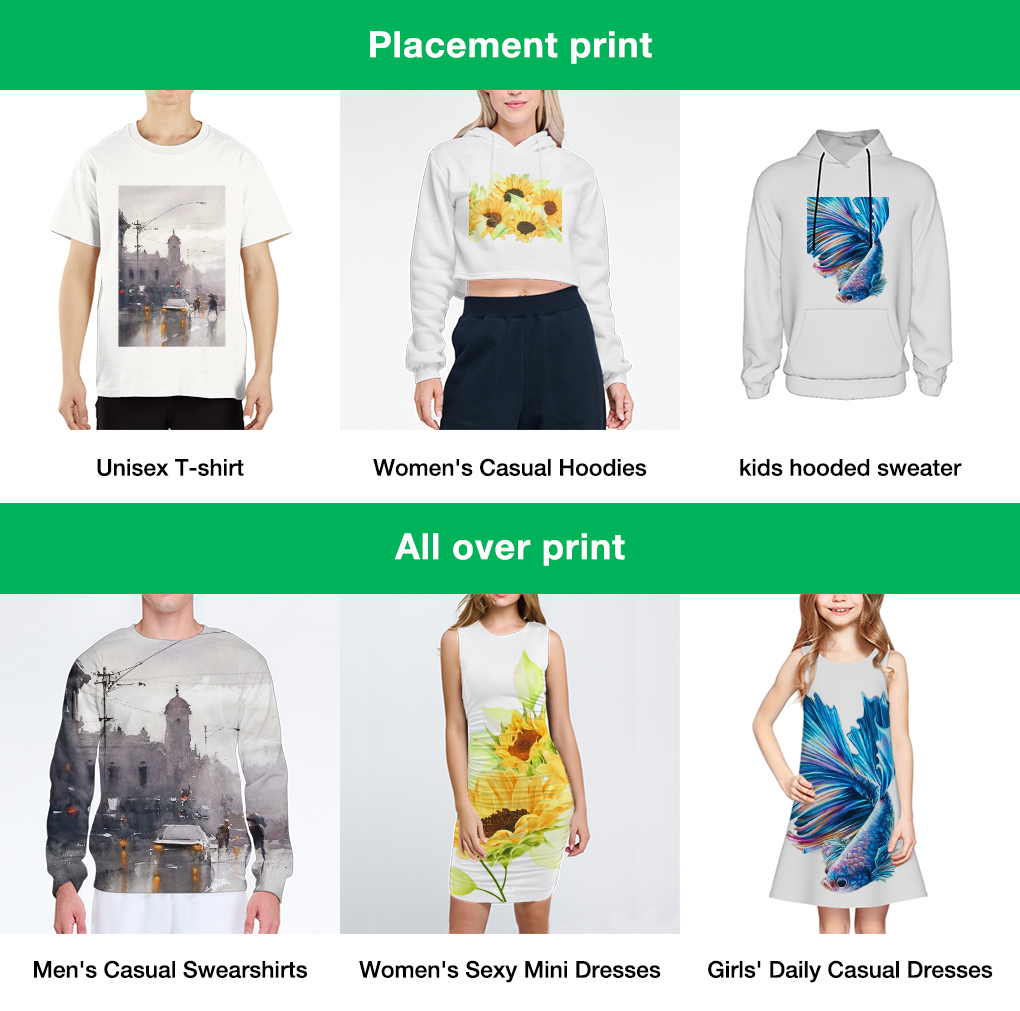 Making Your Art Digital
How To Photograph/Scan Your Art and Prepare It for High Quality Art Prints?
1, Convert your artworks to digital.
If you create artwork digitally, you can transfer directly to the products.

If you are making physical art, then you need to scan it. Note:Make sure that the resolution is set to 300 pi. Adjust the brightness and contrast (you can do a slightly darker scan for easier post-adjustment in Photoshop) until the preview matches the color, detail and contrast of the original. Save these settings for quick access next time.

If your painting size is too large and awkward for a scanner, you can use a digital camera to capture the finished digitization. Note: ①You must use a tripod and make sure it is steady. ② Try to keep the shot horizontal and make sure it's in focus, so that the details of the work can be better displayed. ③Natural light: aim for equal soft light on the whole picture; no direct harsh light or shadows.
2, Adjusting Your Art In Photoshop
Re-edit with Photoshop: the horizontal aspect, brightness, color calibration and details. Photoshop is magic! First go to Image > Adjustments > Auto Levels, then go to Image > Adjustments > Auto Contrast, and finally we use Image > Adjustments > Auto Color (and Fade). Sometimes Photoshop will give you extra creative inspiration. Voila! Now you've got your hi-res digital master to make prints.
HugePOD Reproduces Your Artwork in HD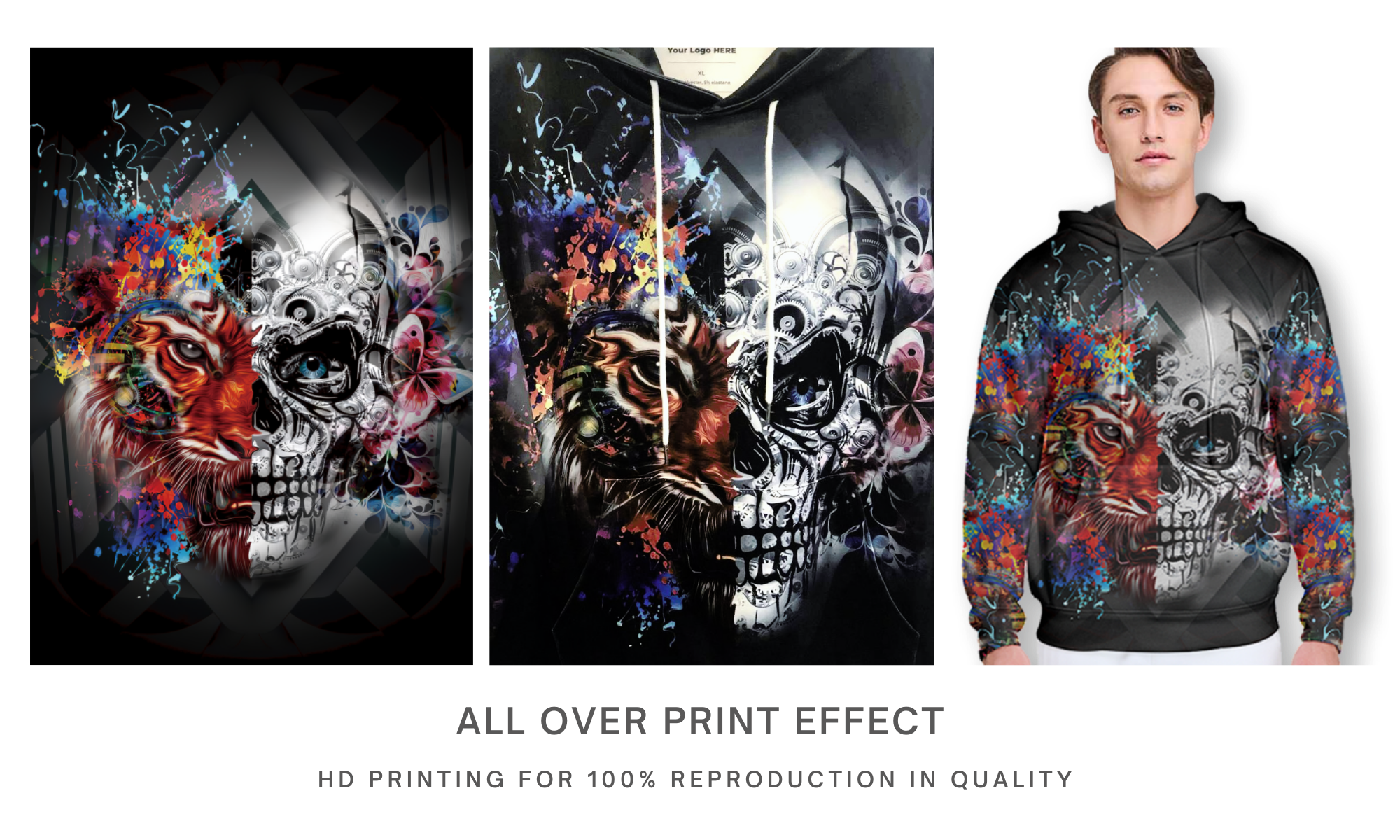 1, More vivid colors and wider color selection
As an artist, you must not accept low quality coloration, or a printed color different from your original work. Don't worry, we have invested heavily to achieve the effect of WYSIWYG, and our production runs in harmony with Brother Printing. We use Innobella Textile's new generation of high-tech inks, which can print in more vivid colors compared to previous Brother inks, and we can more accurately reproduce your original design patterns with our expanded color selection.
2, High color durability
In your experience of buying clothes or customizing them, have you ever been disappointed because the color faded in a few weeks? The Innobella Textile we use keeps its vividness even after many washes. AATCC washing fastness test level 4.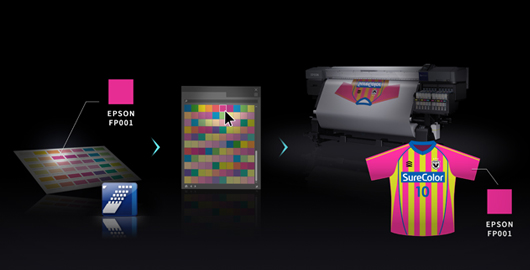 3, Use of environmentally friendly ink, Eco-Passport certification, and more security
Sustainable production is the responsibility of each and every one of us. HugePOD has always pursued environmentally friendly methods, using sustainable materials to achieve the pursuit of "beauty" and promoting the sustainable development of the print-on-demand industry.

4, Precise ink dot technology for finer printing results
Perfect rendering is essential! HugePOD uses precision ink dot technology to significantly reduce the printing of horizontal lines and grainy print quality. Our colour quality is unmatched.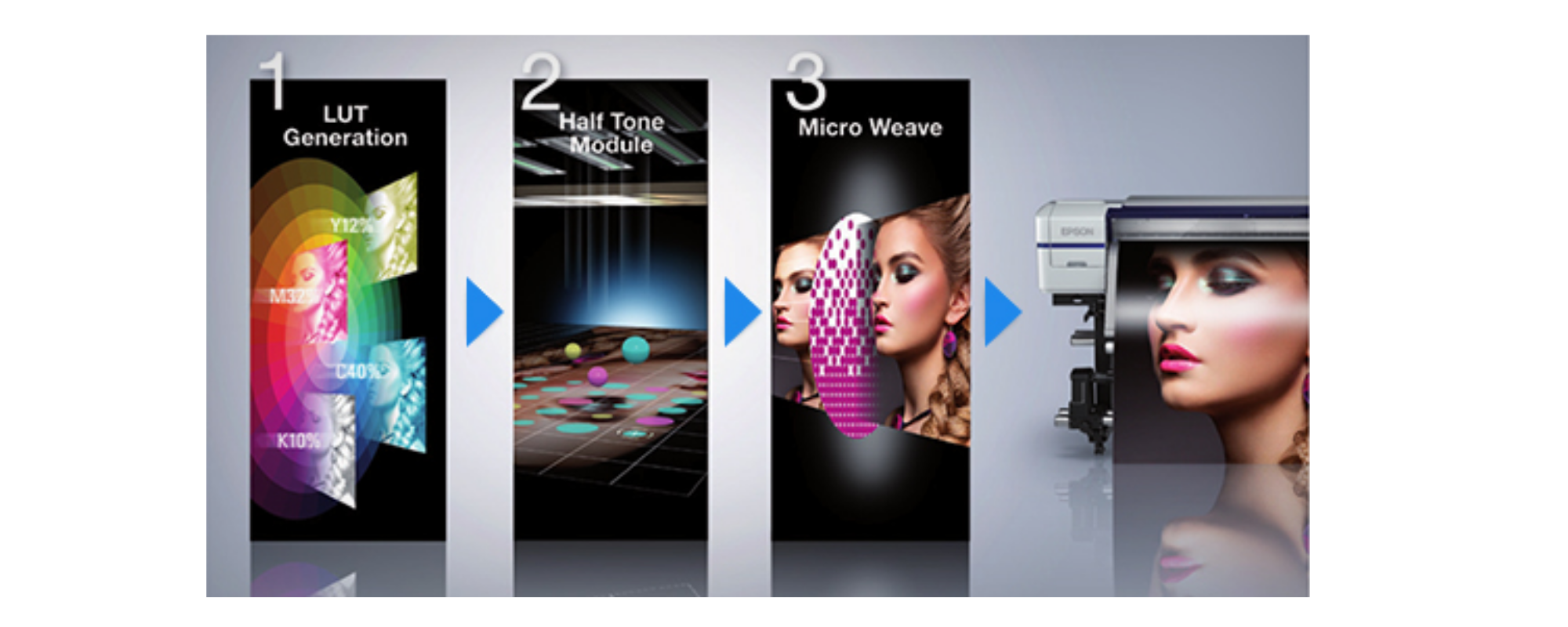 Artwork HD service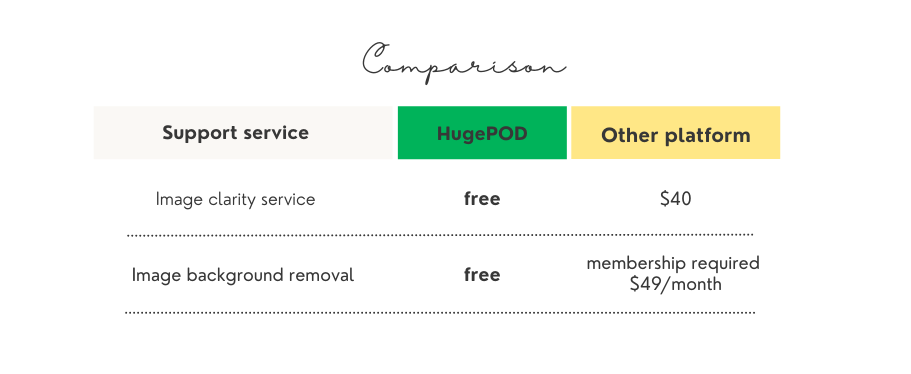 At HugePOD, we have tons of help, support, and love for our creatives and are 100% focused on helping you succeed. Get Started Selling Today and Start Making Money With Your Art!