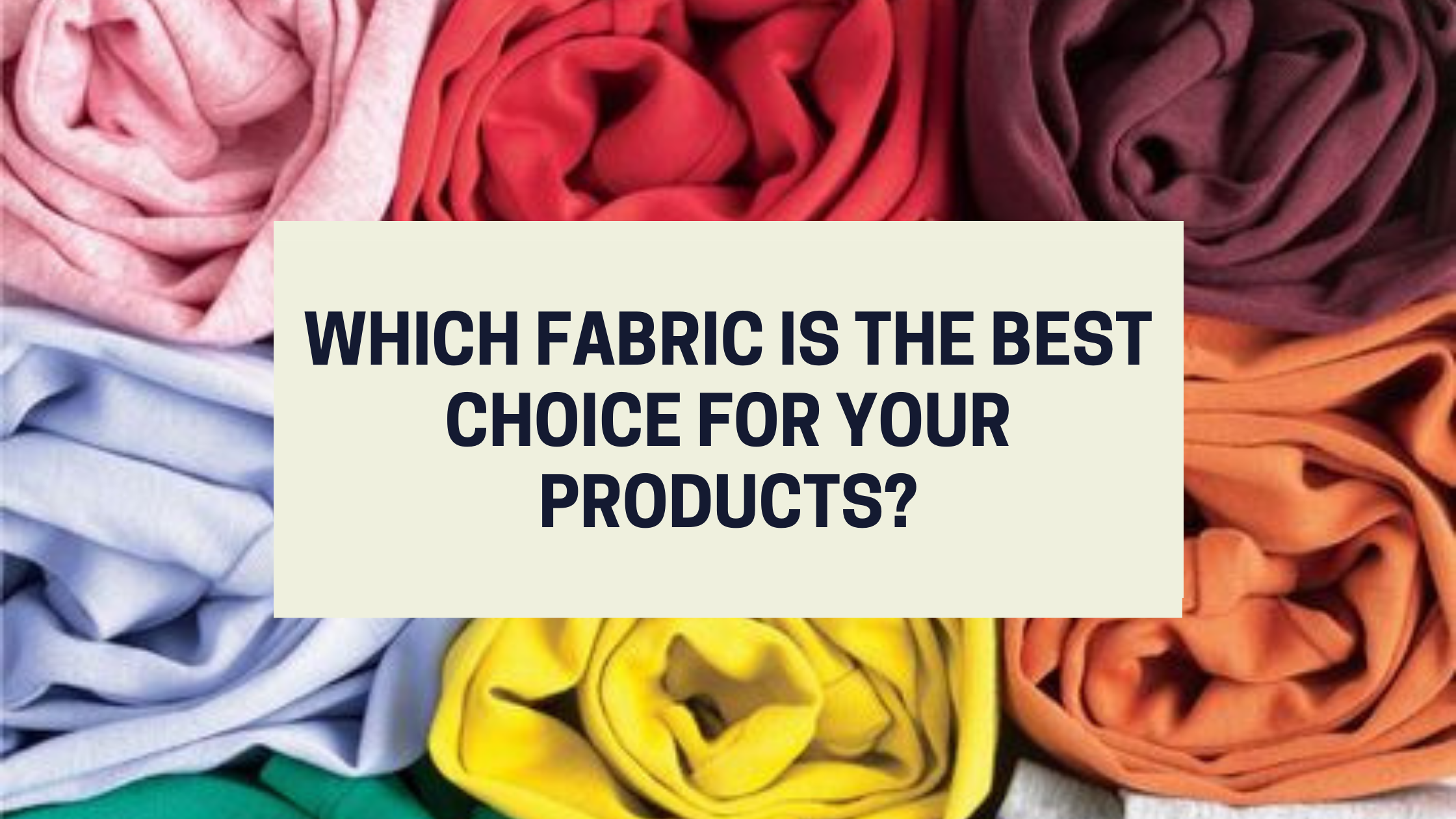 Which fabric is the best choice for your products?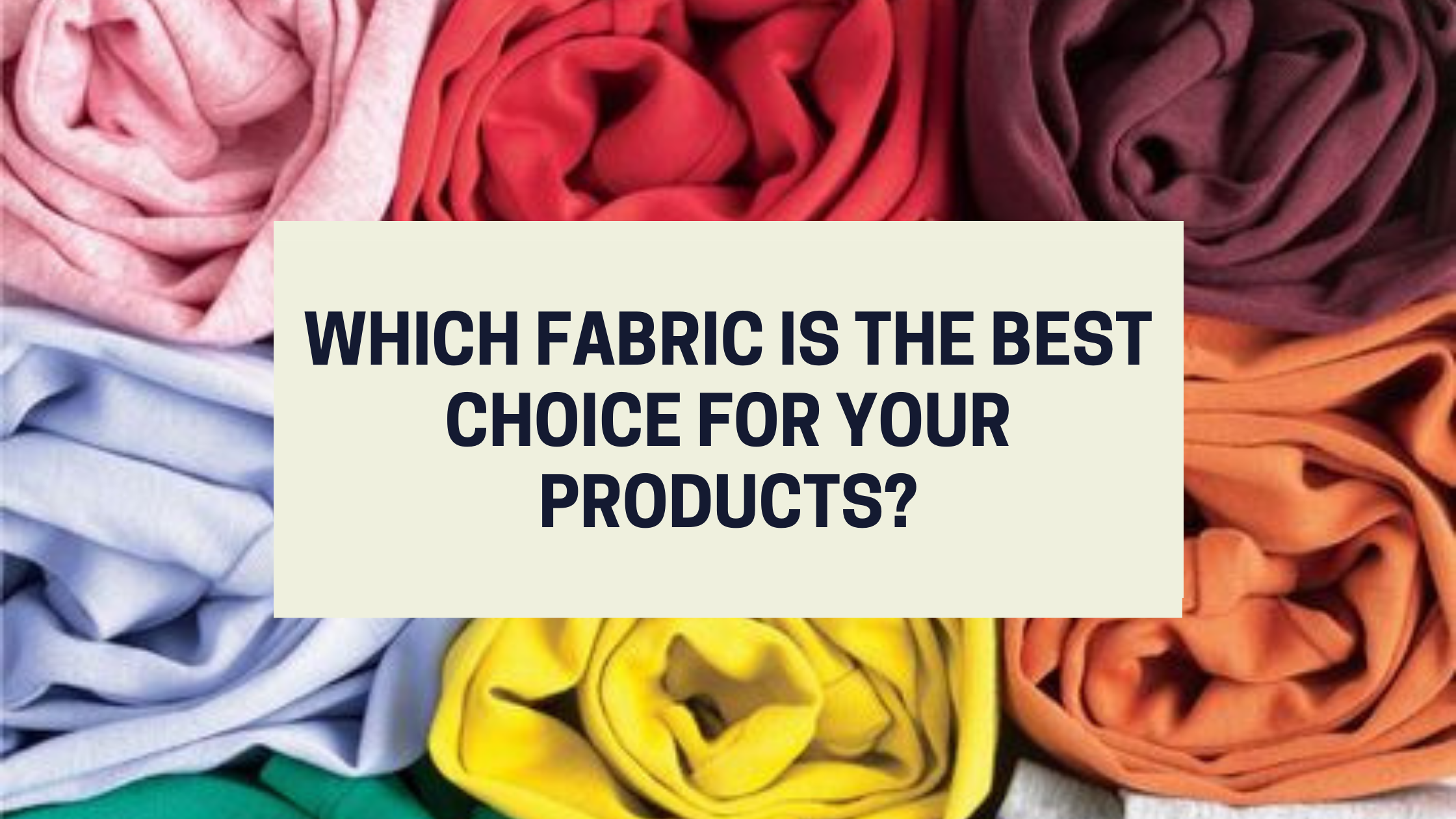 Choosing the right products for your business isn't easy. Probably the most important decision to make is what fabrics are the best for you.
The answer depends on a combination of your particular requirements. For example: The qualities you're looking for: softness, breathability, moisture-wicking, etc. Your budget: Cost Your customer: Age range, fashion style, etc. Occasion: Business: casual, sport
Here we're going to look at 3 different fabrics and point out their pros and cons.
1. The characteristics of different fabrics
100%cotton
What is 100% cotton and why it is popular?
Cotton has long been the most popular fabric. It also has the highest yield natural fiber in the world. Cotton is a fluffy and natural vegetable fiber obtained from the seed pod of the cotton plant. People like it because it's comfortable and durable.

HugePOD chooses the highest quality long-staple cotton with 2000 sunshine hours and a growth cycle of more than 200 days. It is spotlessly white and of the highest quality. There is only 3% of this kind of cotton in the world.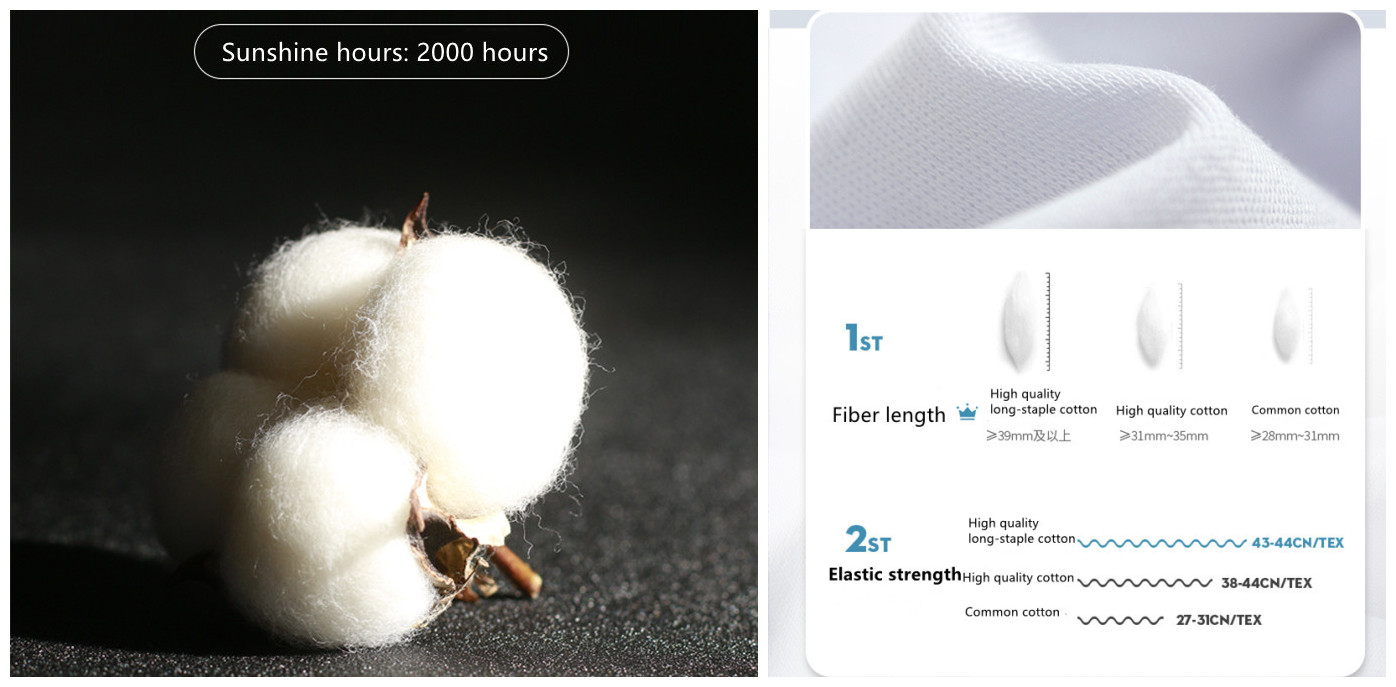 Characteristics of Cotton
①Breathability: All cotton fabrics are soft and breathable; it is great for Humid weather. ②Warmth Retention: There are many pores in the fiber to trap the air. Cotton is flexible and warm. ③Softness: Cotton can absorb moisture from the surrounding air; the water content is 8-10%. It is very soft. ④Anti-pilling/wrinkle resistant: ⑤Flexibility: 100% cotton isn't very flexible. ⑥Maintenance: When washing a cotton shirt, use cold water and avoid adding too much detergent as this can affect the wear of the fabric.
100% Polyester
Polyester is a synthetic fiber. This fabric is famous for its anti-wrinkle properties. Polyester is becoming an increasingly popular option in the clothing industry. Polyester is lightweight and is a bit silkier than cotton. It's good for sport.
Characteristics of Polyester
①Flexibility:Polyester naturally stretches so is more comfortable. It doesn't shrink, and 100% polyester will not lose its shape even after heavy wear. ②Heat resistance: Polyester is heat resistant and highly flexible ③Hygroscopicity: The Low moisture absorbency makes the fabric dry quickly. Polyester is also odor-resistant. ④Abrasion resistance: Polyester is second only to nylon, which has the best abrasion resistance. It is better than other natural and synthetic fibers. ⑤Maintenance: Easy care. The washing temperature is recommended to be below 45 degrees celsius.
Blend
A Blend is a yarn or fabric that is made up of more than one type of fiber. It makes up a massive percentage of the market, for good reason. It combines the advantages of cotton and polyester.
Characteristics of blends
①Breathability: Because there are cotton fibers in the blend, the blend is more breathable than 100% polyester products. ②Flexibility: It has high polyester strength improving the durability of the fabric, and has better elasticity in both dry and wet conditions. Also, it doesn't shrink easily ③Abrasion resistance: It has perfect abrasion resistance, 1x higher than cotton of the same specification. ④Wrinkle resistant: ⑤Maintenance: The washing method is the same as ordinary clothes. A piece of advice: Don't wash or iron at a high temperature.
---
2. Which fabric is best for you?
Here's a simple breakdown of the pros and cons
What's the right fabric for you? Short answers
①Choose 100% cotton. If you want clothes that are soft, comfortable, breathable, and gentle on the skin. Please note: cotton may shrink a bit and can wrinkle. However, cotton is usually a safe bet. ②Choose 100% polyester. If you want clothes that are lightweight, durable, wrinkle-free and won't shrink. Please note: There are some cons. 100% polyester is less breathable and may irritate people with sensitive skin. ③Choose a Blend if it is still very difficult for you to make a decision between 100% cotton and 100% polyester. The best of both worlds. Please note: They tend to be priced higher.
---
3. There are some hot selling products on the market. Please check below.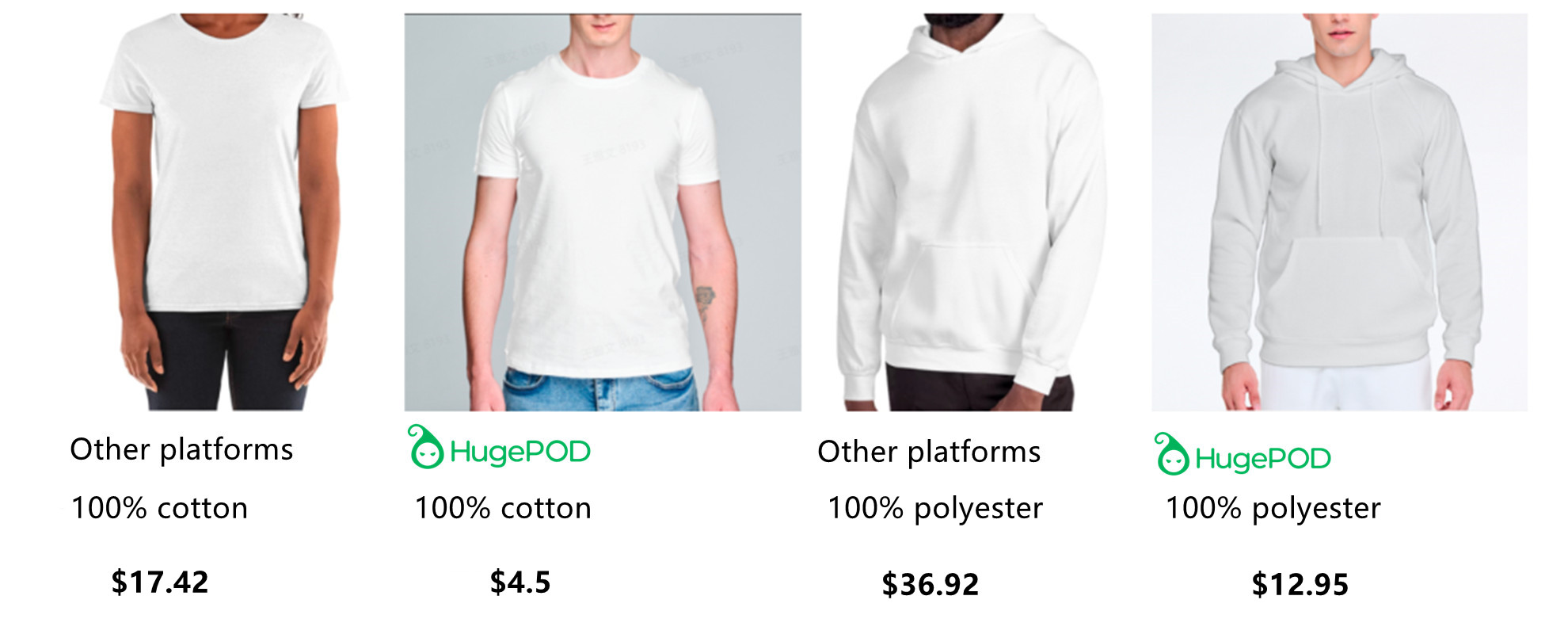 You can find the right products here through the HugePOD Product Catalog. Choose items, upload your unique design, or customize your brand! Start your[Print-On-Demand]journey now!