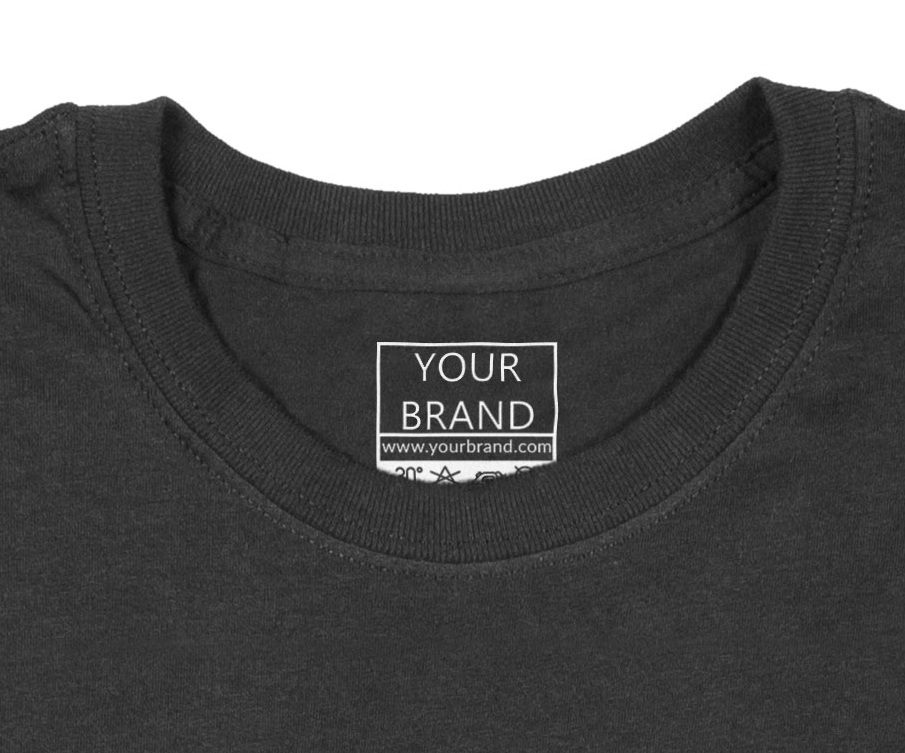 Creating a truly unique brand experience starts with label customization!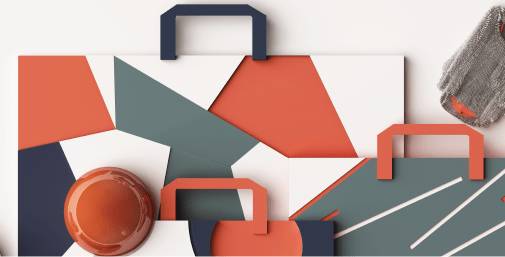 Private Labels are additional details about your brand, providing innovation at the design level, representing special or limited-edition products, and, of course, offering basic product information.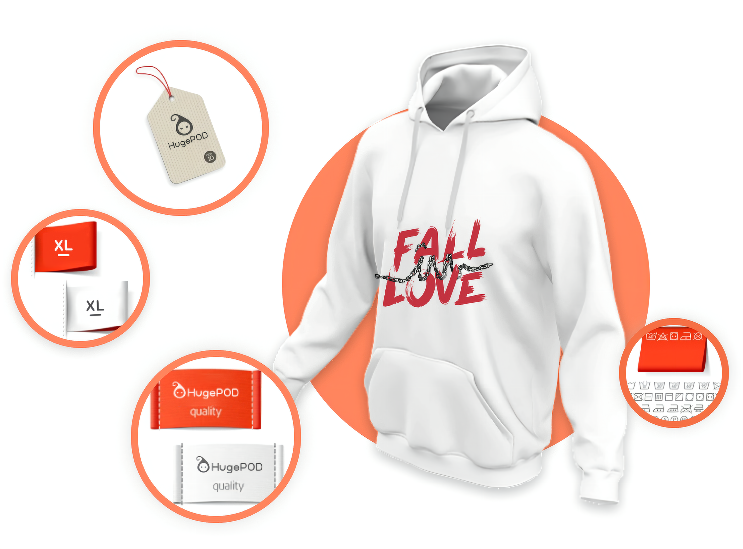 What are the benefits of custom labels?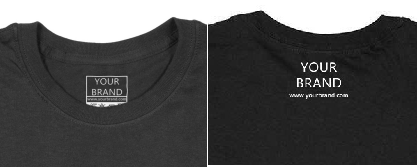 By showing customers that you have considered all the details, private labels make your brand more professional.
They constantly remind customers of your brand, and thus help you get better marketing results.
Adding private labels maybe just a small step, but it will enhance your brand image and awareness. First impressions are key! No MOQ required. Select one item or many.
Promote your brand with custom products
Put your logo on products and use promotional branding to raise brand awareness and reach more customers.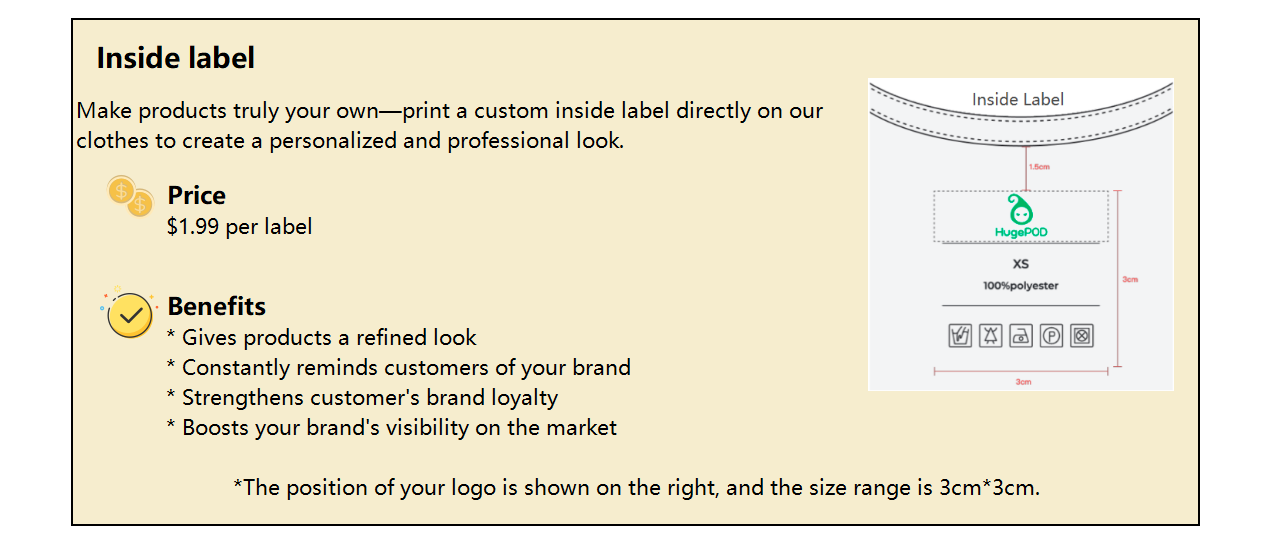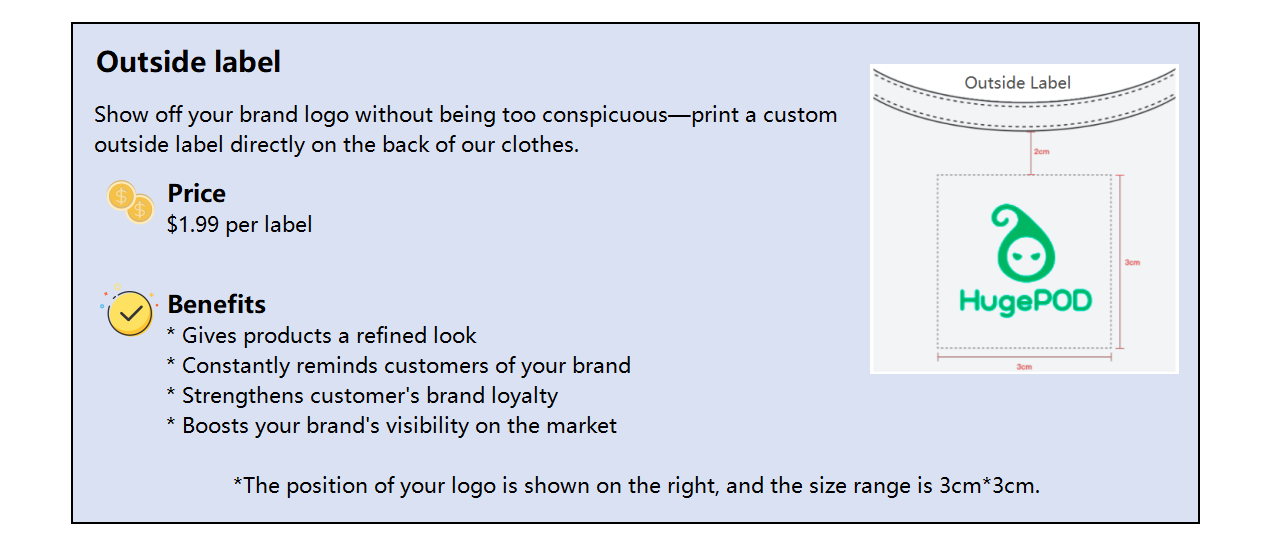 Why choose HugePOD label customization?
Low price: Only $1.99, other platforms are at least $2.49.
No minimum order quantity
Frequently asked questions
1. How to make custom labels? You can easily do this while designing products. Please refer to this step >>> 2. How much is a label? A single label is $1.99. If you want both the inside label and outside label, the price is $3.98. 3. Can I customize the label on my phone? Sorry, the label customization is now only supported on a P.C or laptop ( which is a higher experience anyway). 4. Do you support hangtags and washing labels? We provide customized washing labels, main labels, size labels, and hangtags to meet your needs.
Feel free to contact us whenever you need help! >>>
Take your brand to the next level—Use our label customization. Get Started >>>
Get what other print-on-demand companies won't offer you
We're a full-service fulfillment partner.
Industry trends Valuable retail and ecommerce insight.
Visual assets Help with your creative materials—photos, designs.
Free list your product Excellent customer support and listing of product services. All for free!
Marketing tips Mindful marketing strategy assessment with HugePOD professionals.