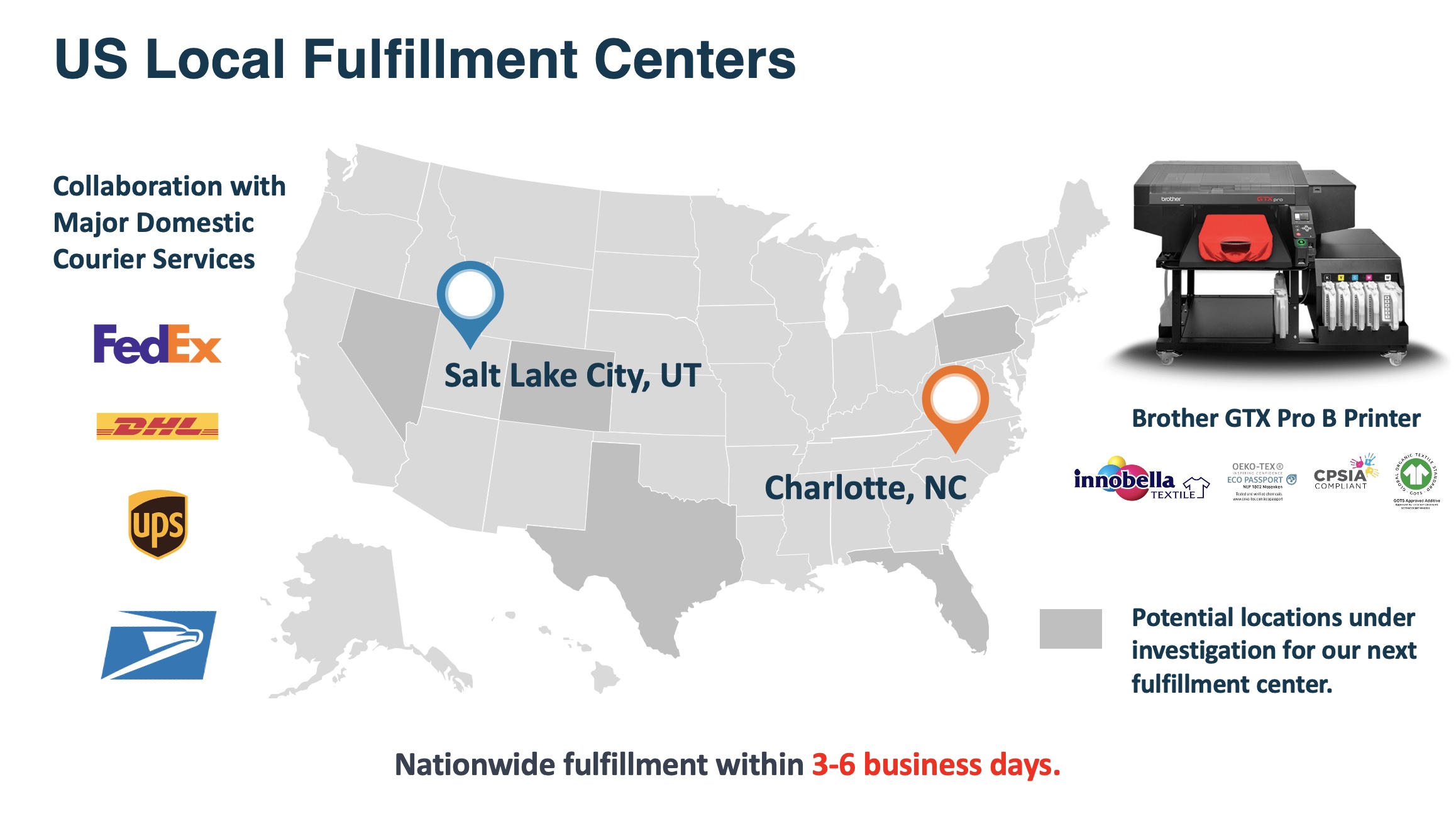 Exciting News: Introducing our US Fulfillment Center for Faster Deliveries!
Dear Valued Customers,
Joe Zhou here, the founder of HugePOD, with some thrilling news. Our US Fulfillment Center is now officially operational, making your shopping experience even better. We've addressed your feedback and know that fast delivery is crucial to you. Say goodbye to long waits and frustration with international shipping because we've taken control to ensure your orders arrive faster and with a smile.
Locations of HugePOD's US Fulfillment Centers
We're investing in state-of-the-art fulfillment centers right here in the USA, starting with locations in Utah and North Carolina. But wait, there's more to come! We're working hard to expand our reach and bring the magic of quick deliveries to even more regions. The best part? Our goal is to have the majority of our inventory stocked in the US within the next few months, so you can expect lightning-fast fulfillment in 3-6 business days.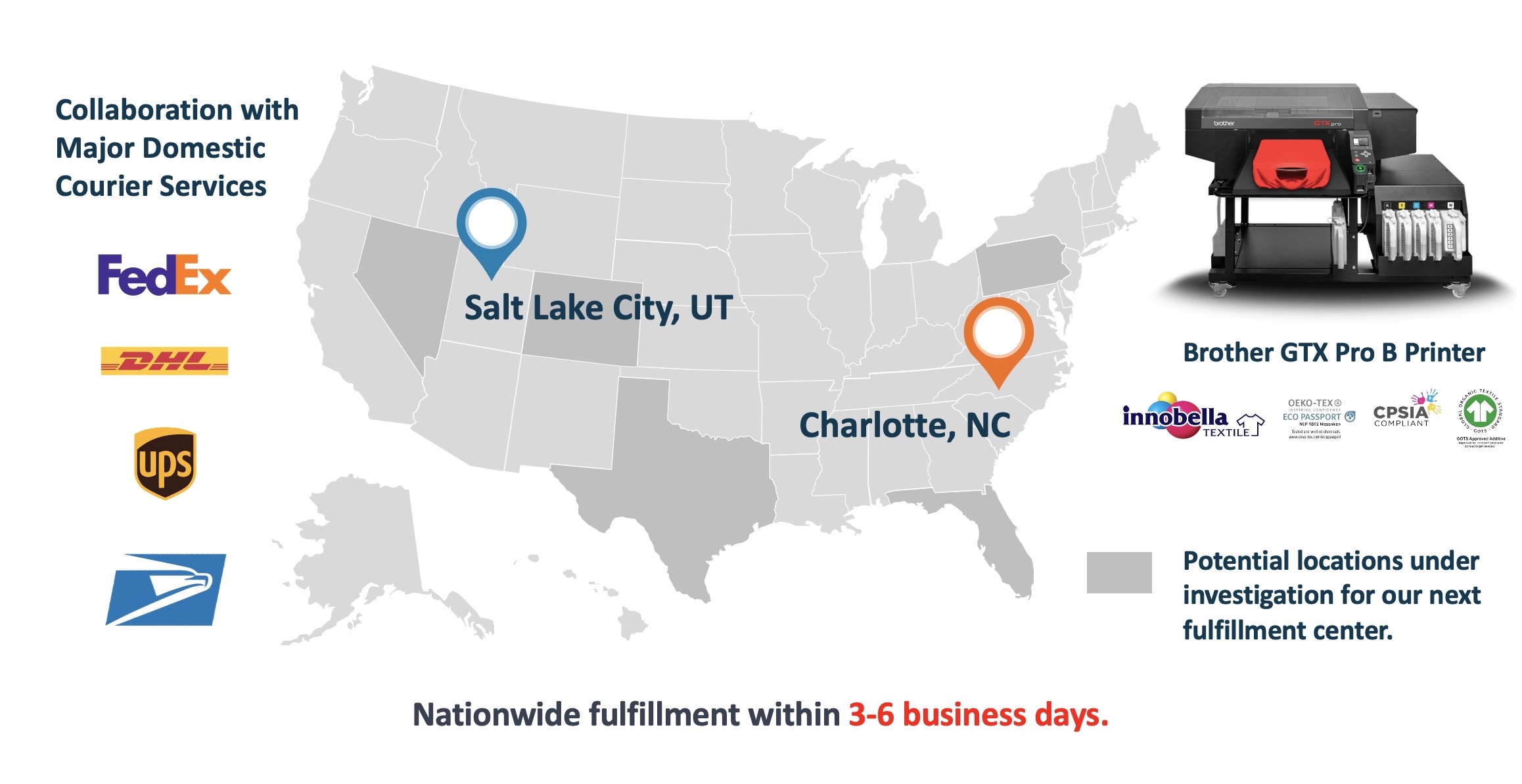 Understanding the Proximity Fulfillment Surcharge (PFS)
Now, let's address the important topic of the Proximity Fulfillment Surcharge (PFS). We want to be transparent about how this surcharge is calculated and why it exists. To ensure minimal changes to our existing data structure, we have made adjustments based on the original prices for production and shipping from China. Here's how it works: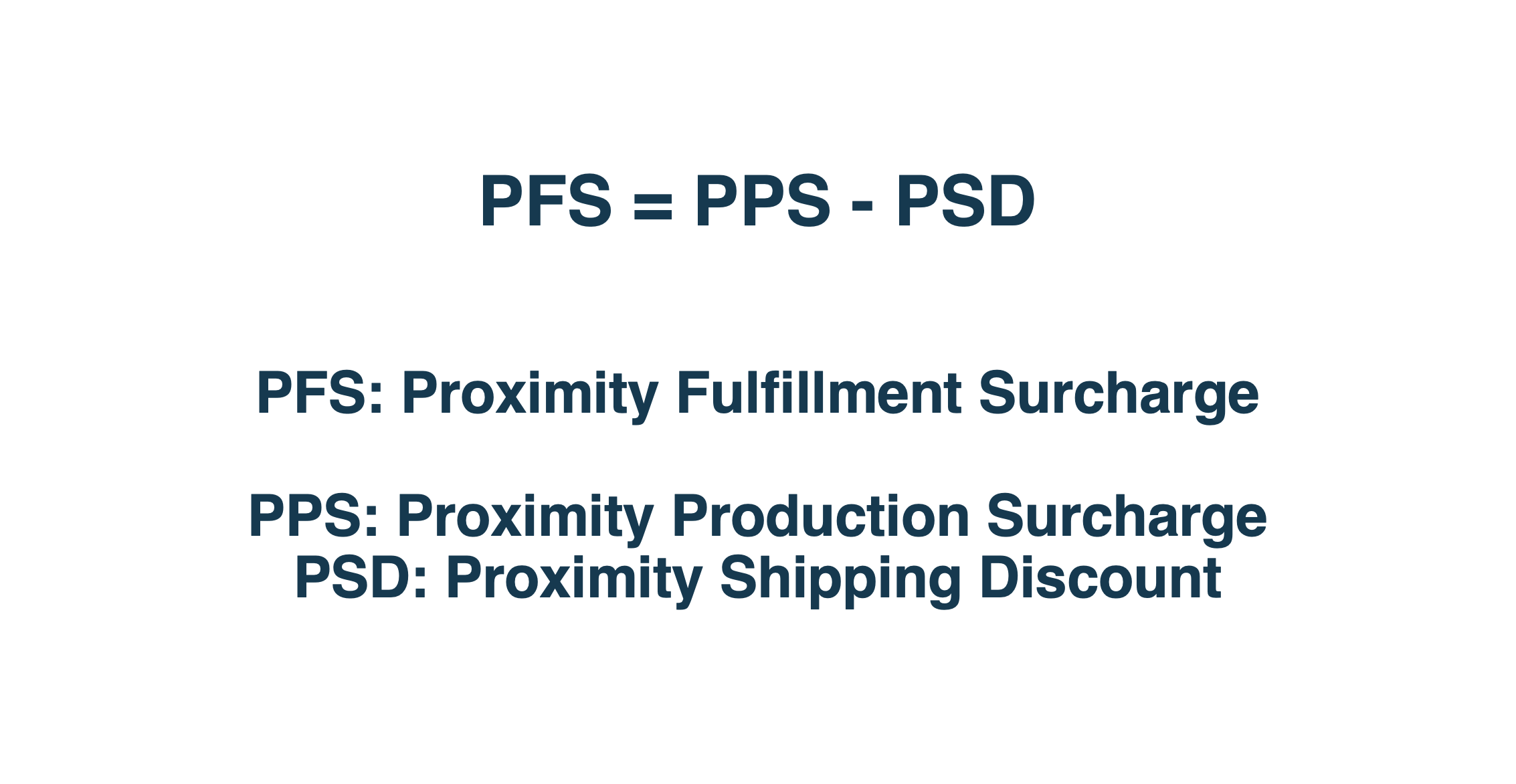 PPS: This component covers the additional production costs incurred by shifting production to the US. We have calculated this as the difference between the US production costs and the original Chinese production costs.
PSD: As we fulfill orders domestically, we benefit from reduced shipping fees within the US. The Proximity Shipping Discount reflects the savings we pass on to you.
By combining the PPS and deducting the PSD, we arrive at the PFS. This surcharge is clearly displayed during the checkout process, allowing you to review and make an informed decision before completing your order.
To give you a better idea, let's break it down with some typical examples. (On hugepod.com, the average prints/piece is 1.3 and pcs/order is 1.8, resulting in an average PFS of $1.2 per order.)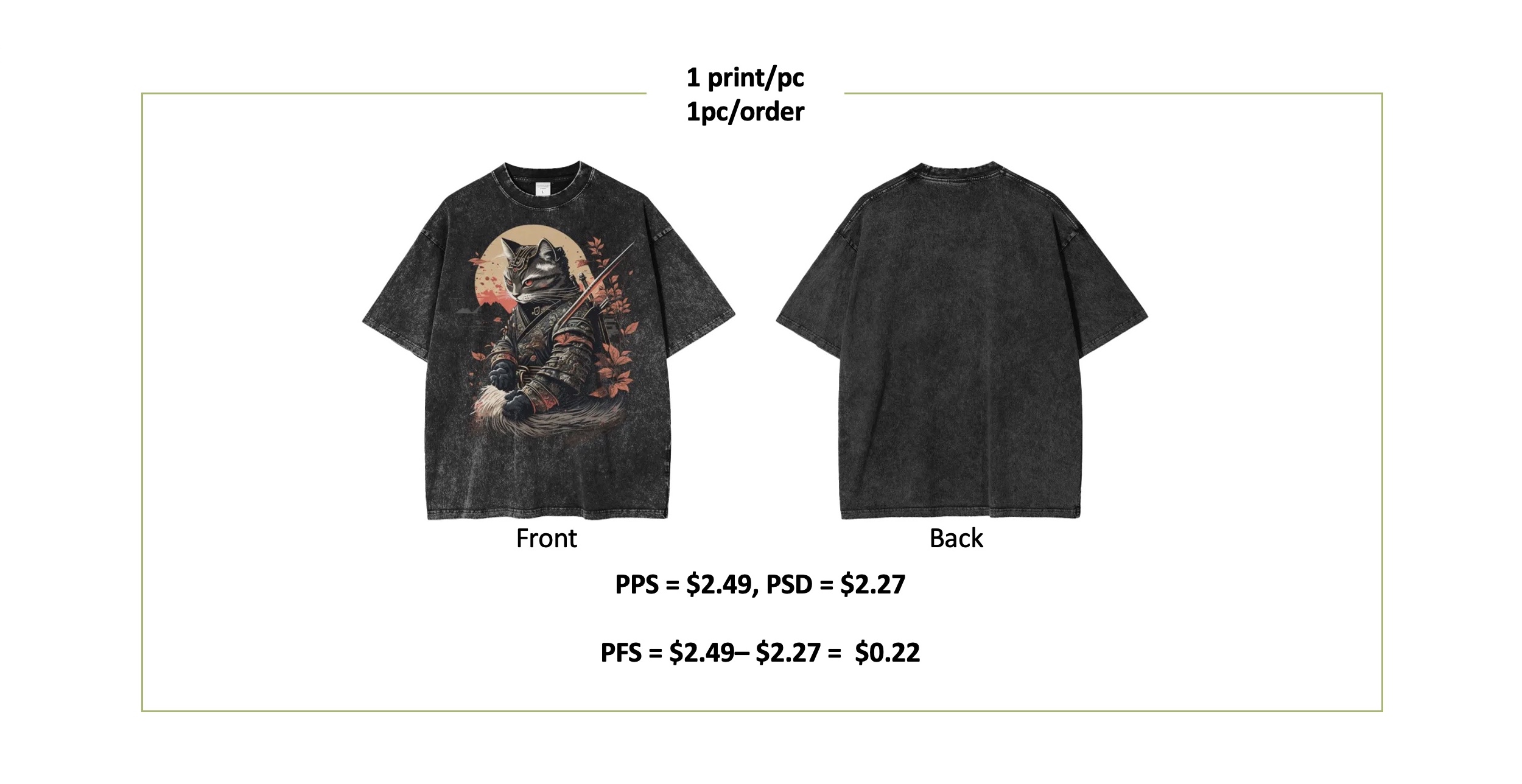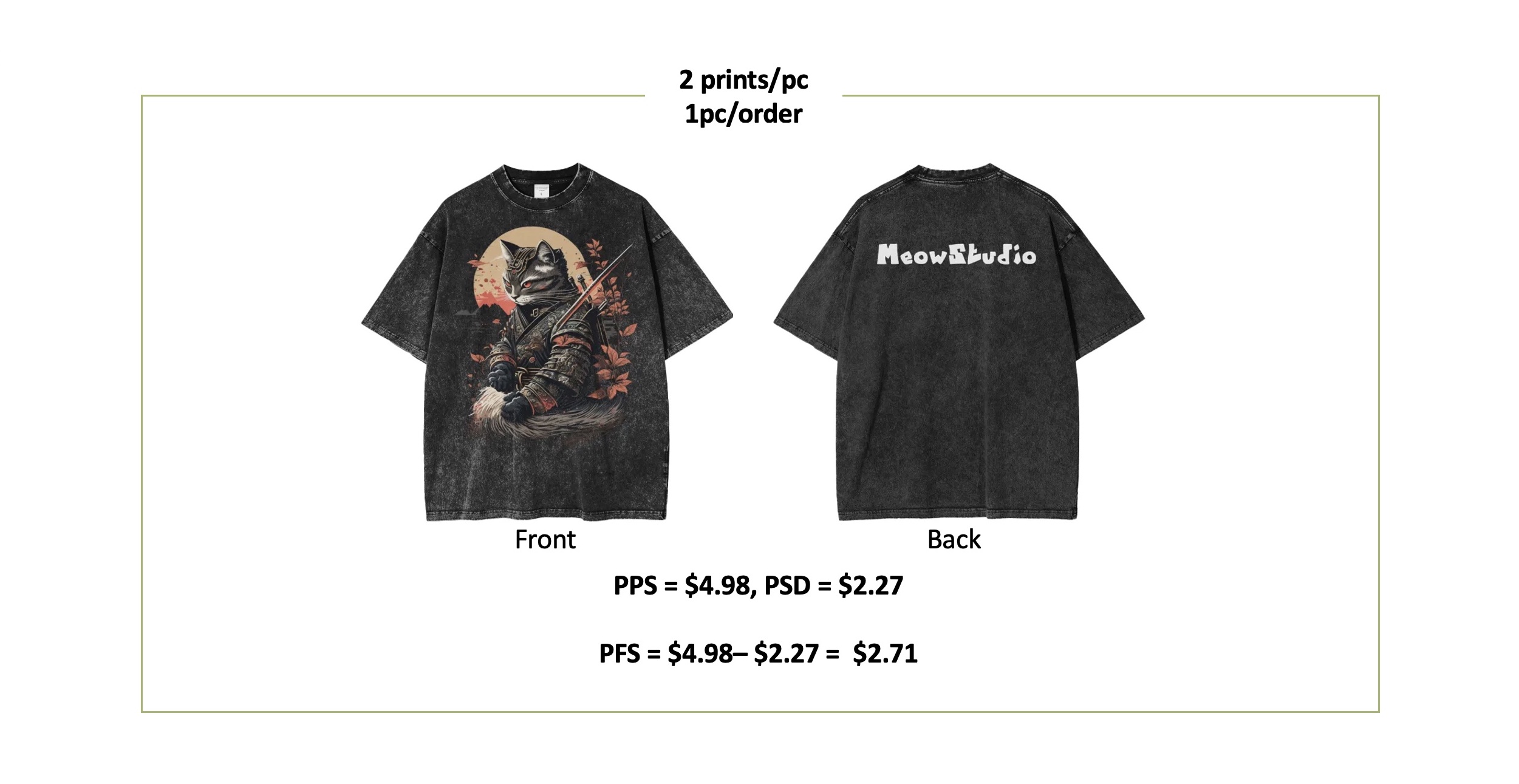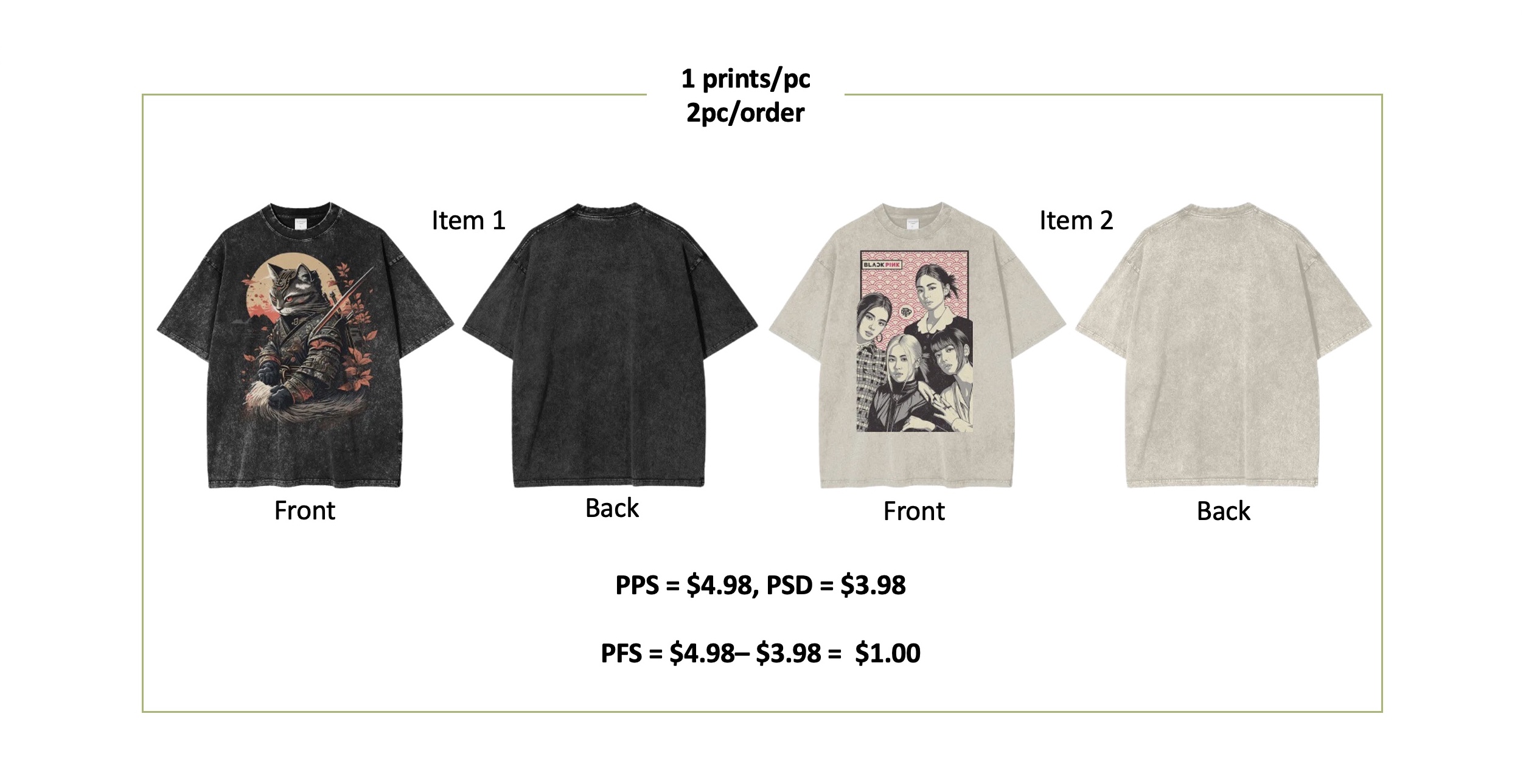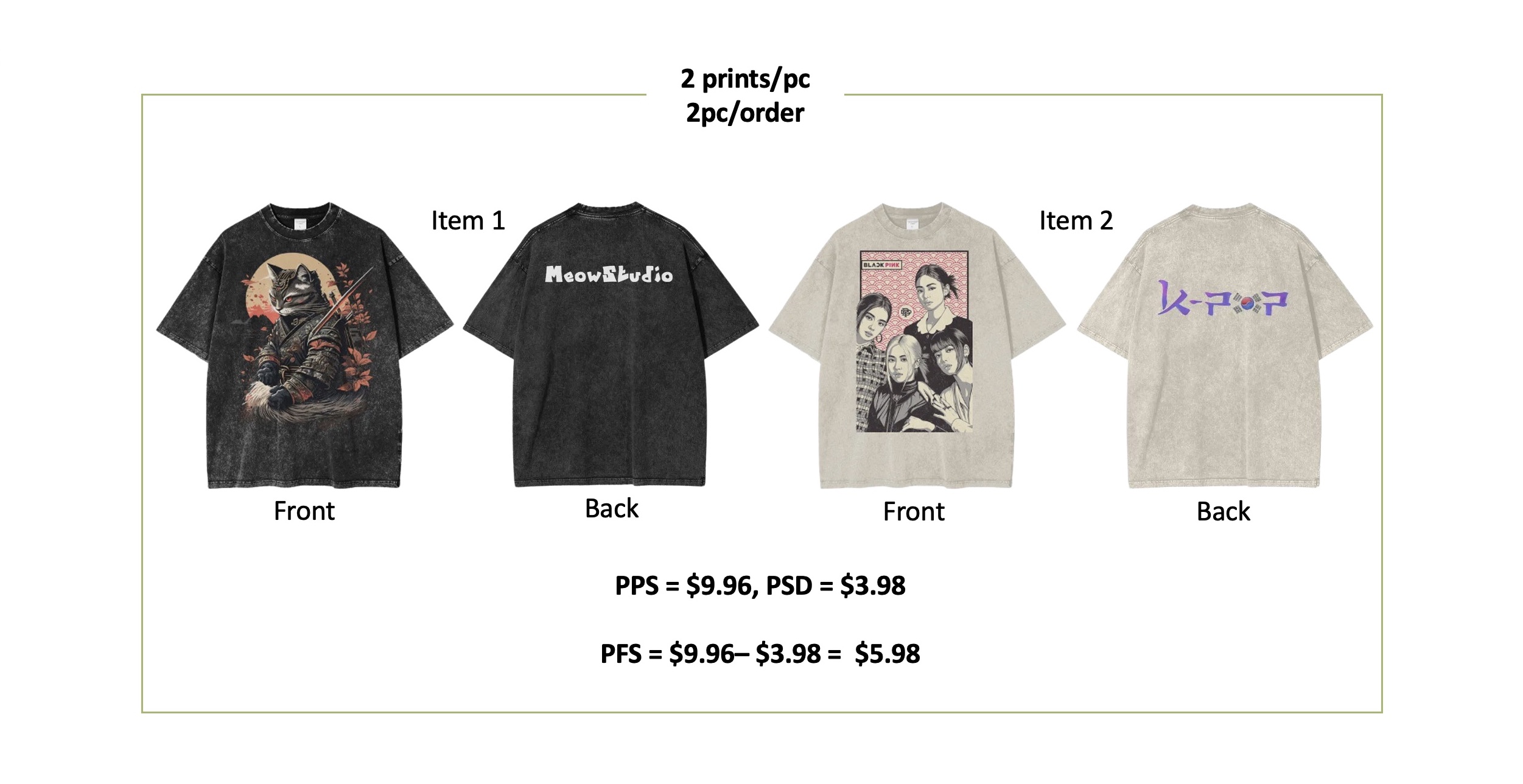 How to Identify Items Available in the US Fulfillment Centers?
We will indicate on the product listing and detail pages whether the item is available in the US Fulfillment Center. It will be clearly marked with the American flag for users to easily identify, as shown in the example below.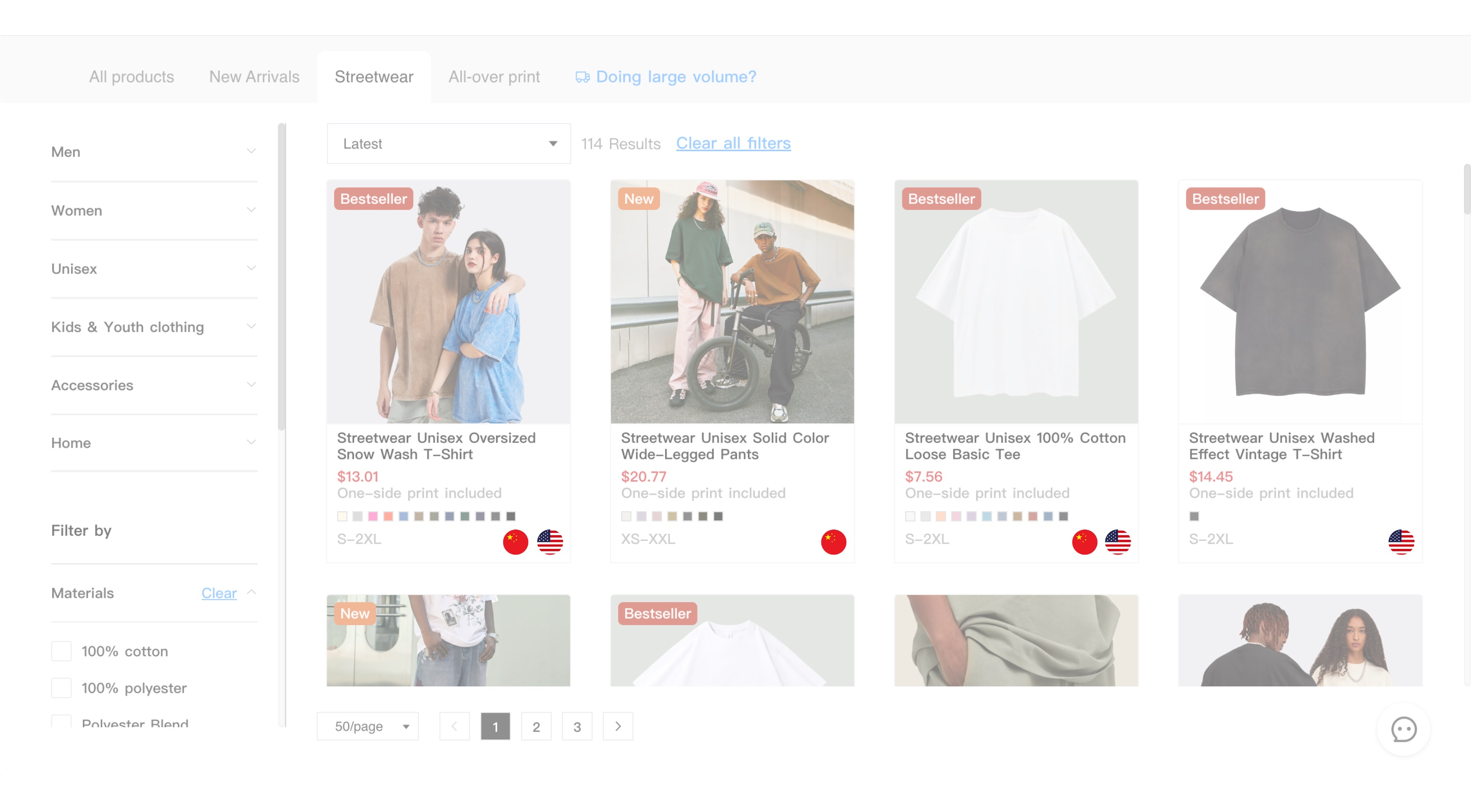 Furthermore, selecting a product that is available in the United States does not guarantee that it will be fulfilled in the US. For example, if an order contains items that are available in both US and China, the fulfillment location will still be determined based on various factors. During the checkout process, if the order is eligible for US fulfillment, the user will have the option clearly presented. However, even when the US fulfillment option is available, users can still choose Chinese fulfillment if they prefer.
Request Your Preferred Blanks Inventory
Considering the inventory risks and the pace of fulfillment in the United States, we are unable to stock all our products at the US facility. We apologize for any inconvenience this may cause. However, we are excited to announce and invite you to participate in our pilot program. You can now let us know the specific items (blanks) you would like us to stock. Based on your feedback, we will prioritize and gradually bring them to our US Fulfillment Center. If you're interested, please click the button below to fill out a request.
(https://form.jotform.com/231446792406055)
At HugePOD, we're committed to creating an exceptional customer experience from start to finish. Your feedback has been invaluable, and we're constantly working to refine our processes and exceed your expectations.
So get ready to experience the magic of our US Fulfillment Center. Faster deliveries, reduced wait times, and an even smoother shopping experience awaits you. We're here to make you look good, feel good, and deliver nothing short of excellence.
If you have any questions, or ideas, or simply want to chat, don't hesitate to reach out. We're here to make your HugePOD experience unforgettable. Thank you for being a part of our journey, and we can't wait to continue serving you with style and efficiency!
Warm regards, Joe ZHOU Founder, HugePOD