What kinds of printing techniques are available to you?
There are many different print techniques for different clothes and designs. So, which one is the best for your print-on-demand clothes? That is a tricky question for some people, which is why we've made this guide to get you started.
Placement Printing

1. What is Placement Printing?
It means a fabric with a large motif or design that is then strategically placed on a garment for maximum impact.
2. Benefits of Placement Printing
It offers impressive quality and consistency over the other options. The colors show up perfectly on the prints, and there are no issues with harsh lines.
It can be applied to many different fabrics such as cotton, polyester, blended fabric etc.
There are no limits on color.
There are fewer steps in the printing process, and as a result, the final product is delivered quicker.
It's eco-friendly. One-time production completion avoids multiple attempts and wasted fabric.
3. DTG
We adopt Direct-To-Garment, or DTG. Direct-to-garment is a relatively new technology that emerged in the 90s. It became commercially available in 2005 but has only recently become a viable alternative to traditional production methods. It is a printing method that sprays ink onto the garment. The ink then soaks into the fibers. So, you don't feel the design or ink when you touch it.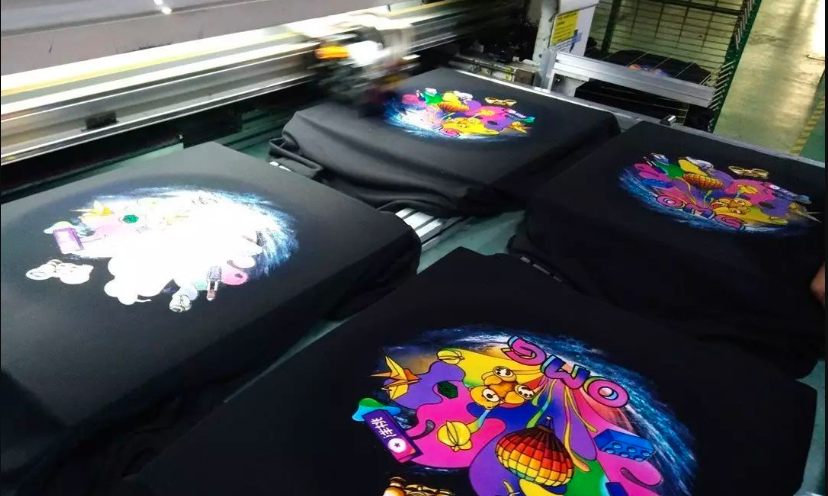 4. Here are some tips for working with Placement Printing
First of all, you need to be sure you're printing your design in the right place, unlike the following one. Here are some print positions we suggest.

You'll need to carefully consider the size to ensure parts of the print aren't cut off when the pieces are sewn together.

Consider the file and resolution ratio of your design. However, don't worry too much; our designer repairs pictures free of charge :)
In conclusion: there is no reason not to choose position printing. It is high quality, cost efficient, and will increase your sales volume. Here are some designs for inspiration,Click Here to check them out!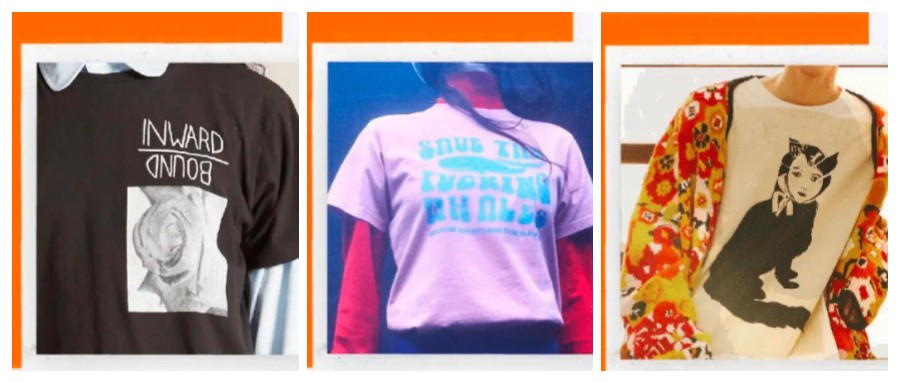 AOP
1. What is AOP?
All-over printing or sublimation is a printing process where your design is printed on paper with dye ink and then transferred directly onto the fabric with heat. Sublimation lets you cover all of the garment with your design instead of, for example, DTG printing that has a smaller area to work with. You can place your artwork anywhere! No more frame that limits your creativity.
2. The Benefits of AOP
You can put eye-catching designs all over the product, not only in one position.
With All-Over-Printing, your products will look more complete.
It is more precise and accurate.
Very few design limitations
Vibrant, long-lasting colors
3. AOP Printing Techniques
Sublimation Printing is a popular printing method that transfers a design from sublimation paper onto a piece of fabric or material by using pressure and heat (between 350 – 400 degrees).
Sublimation printing does not change the original texture of the surface of the printed matter, producing intensely vivid bright colors. It will not fade and has good pattern adhesion. Patterns have a stereoscopical quality and a sense of high artistry.
Ready to add some AOP products to your store? Here are some designs for inspiration.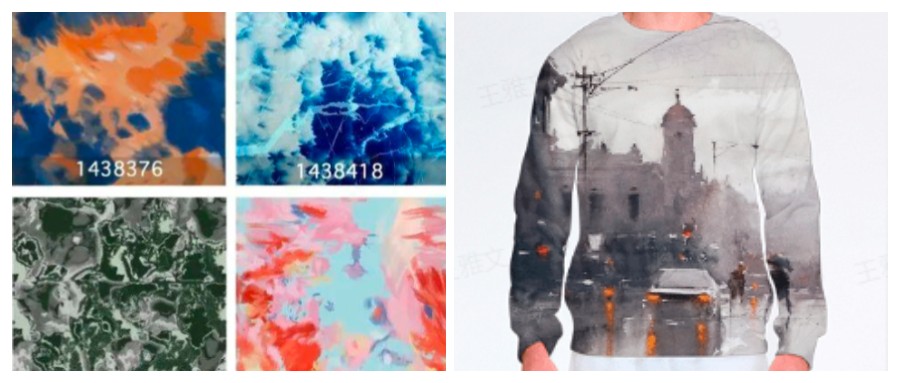 Click Here to check them out!